The Competitive Visibility Report, Google Merchant Centers' latest open beta program, is now available for US e-commerce retailers using the platform and advertising products in Google with paid Shopping ads and with free listings.
This new tool provides merchants with valuable competitive insights, including relative visibility, page overlap rate, and higher position rate.
Now, you can see who your most direct competitors are, how you compare to them when you show together, and how often you're showing in eligible search results.
Additionally, it connects with other features, such as Price Competitiveness and the Best Sellers report, that can help you build a broader marketing plan around your Shopping Ads.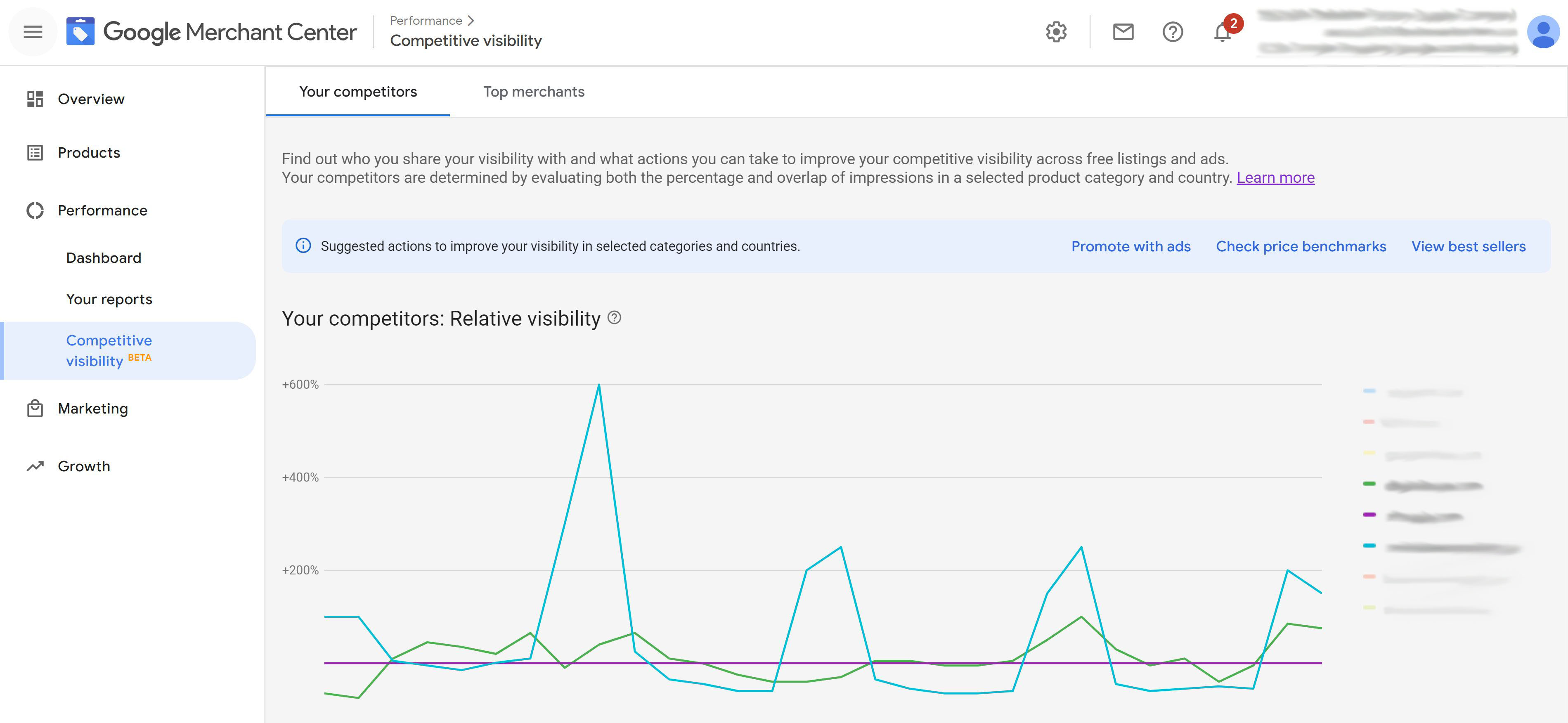 (The competitive visibility report as seen in Google Merchant Center)
With this latest reporting feature, Google has brought even more insights to the surface for retailers to utilize in their marketing plan.
Let's dive into the different portions of the Competitive Visibility Report and how you can benefit from them.
Relative Visibility
Relative Visibility shows you how often a competitors products were shown in searches as opposed to yours.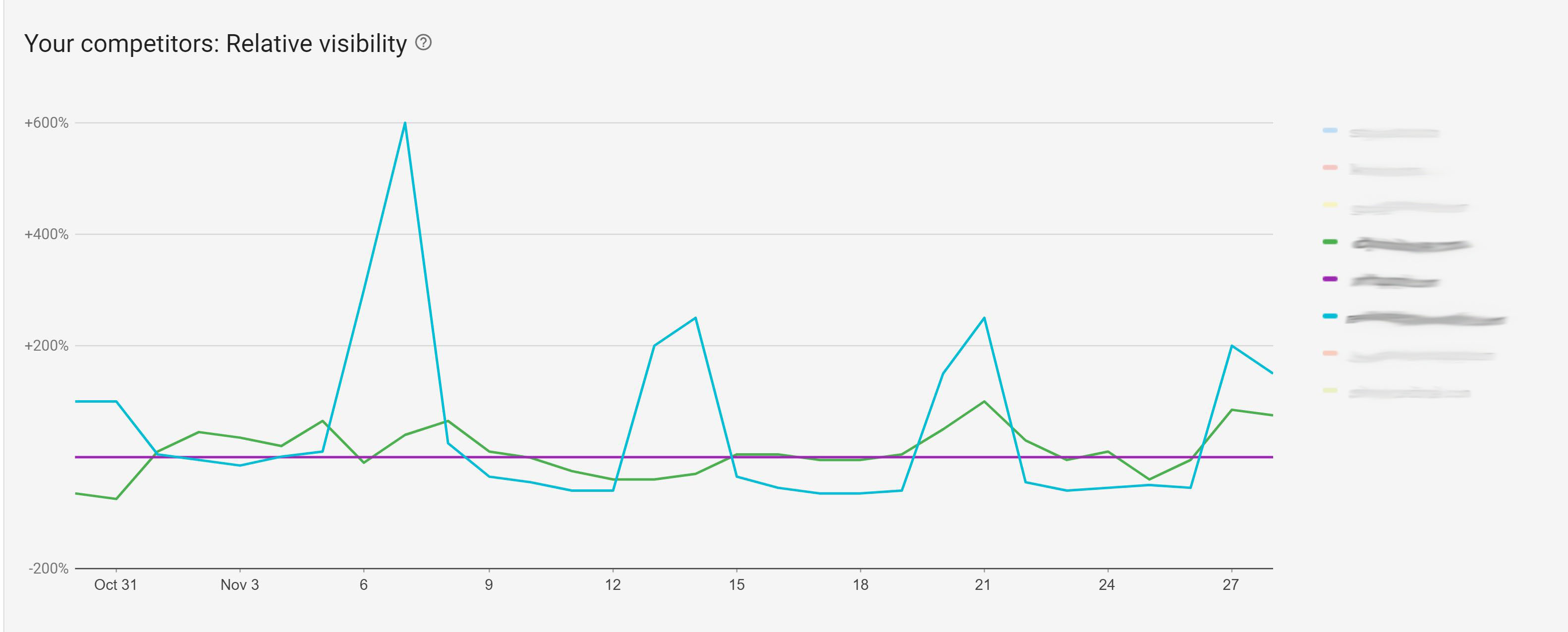 So for example, if your competitor received 20% more impressions than your, their relative visibility to you is +20%. On the flip side, if you received 20% more impressions than your competitor, the relative visibility would be -20%.
This is a great way to understand how effective your Shopping ads are at a quick glance. If you're seeing competitors with large relative visibility gaps against you, its an indication you need to review your shopping campaign performance and/or consider optimizing your product data feed.
Page Overlap Rate
The Page Overlap Rate shows how often your product listing(s) receive impressions on the same page as your competitors.
"In other words, this shows the number of times in which you and a competing merchant received an impression for at least one displayed offer divided by the number of times in which you received an impression for at least one offer," says Google.
The focus here is uncovering your nearest competitor by product category. With that information at hand you'll get a better grasp of how competitive certain products in your catalog are, and it can be used to guide not only your bidding strategy but your product merchandising as well.
Higher Position Rate
The Higher Position Rate shows you how often a competitors products were listed at least one place ahead of yours in search results when you appeared on the same page.
"In other words, the number of times in which the competing merchant received an impression for at least one product in a higher position on the page than you, divided by the number of times in which you and a merchant appeared together on the same page," according to Google's support documentation.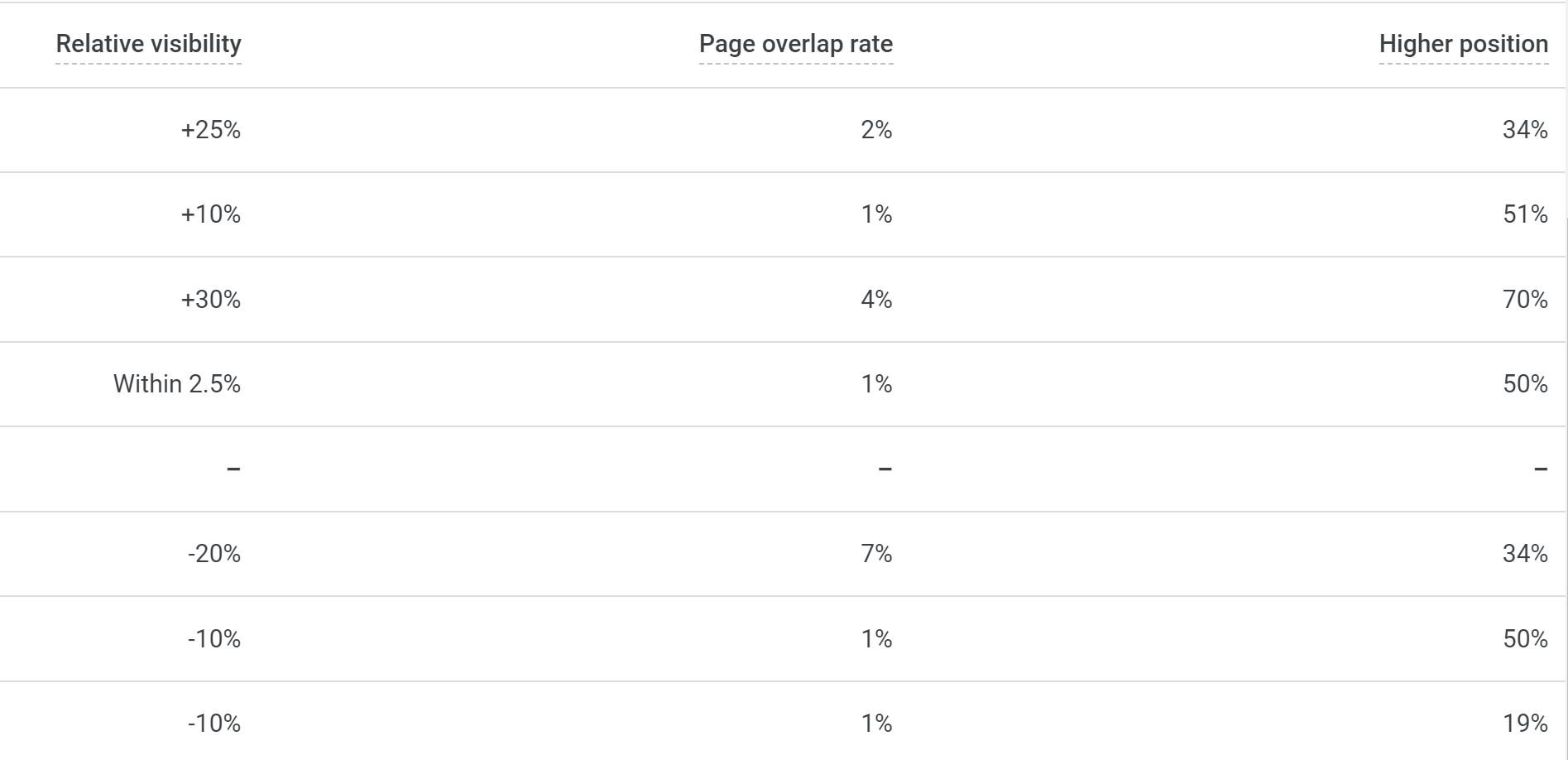 Use this information to guide your strategy in Google shopping. The higher the percentage your competitors are showing above you in results, the more likely you are missing out on potential traffic and/or sales.
Consider revamping your Google Shopping strategy by creating mobile specific Google Shopping campaigns, adding negative keywords, and of course increasing your CPC bids.
This can be easily accomplished when utilizing a shopping ads management platform, like Sales & Orders.
How To Access This Report
Accessing this information is very easy. Once you've logged into your Google Merchant Center account, head to the Performance tab on the left side and click to open it.
Find the sub-category titled Competitive Visibility and click to reveal the report.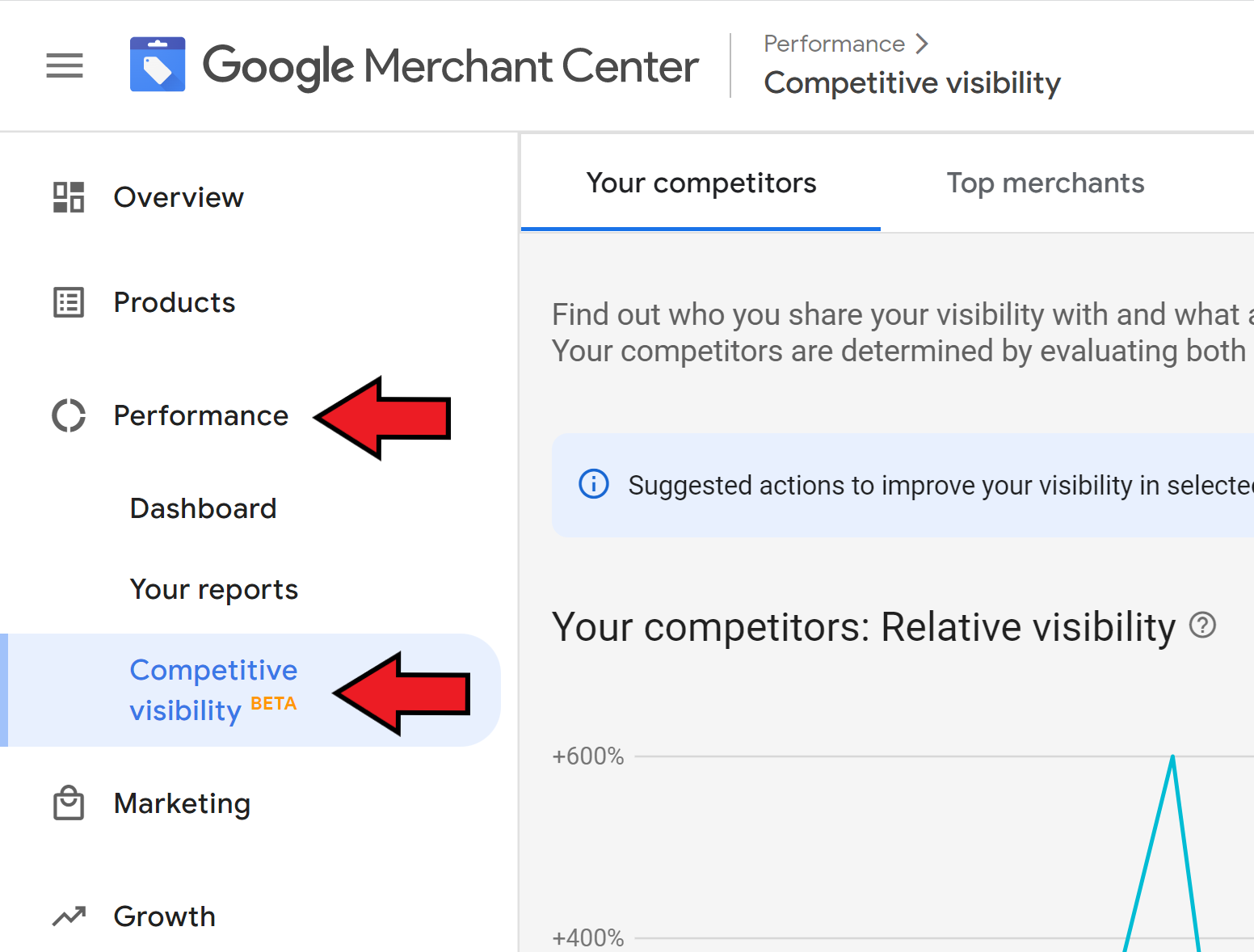 PRO TIP: to get the most out this report, and connect it to the Price Competitiveness and Best Sellers reports you'll have to enable Market Insights on your account.
Wrapping Up
A new open beta program in Google Merchant Center has been made available to US-based retailers advertising products in paid Shopping ads and Free Listings.
The Competitive Visibility Report provides you with previously untapped insights into how you rank alongside your top competitors in Shopping results.
Utilizing this data, you can make meaningful changes to your strategy in Google Shopping and more.