In what was a rather understated feature release, Google has made it possible for e-commerce retailers to create a Google Smart Shopping Campaign right from within Google Merchant Centers interface.
This move appears to take aim at simplifying the process of getting ads live on Google Shopping for users from right within the Google environment.
Once you submit your product data feed to Google Merchant Center and your products are approved you can head over to the Marketing tab, and reveal the new Shopping ads menu option that brings you to this new section.
Not only can you create a new Google Smart Shopping campaign, but the new dashboard presents a super high level overview of existing campaign performance (if you have them) that includes impressions, clicks and cost only.
How Do You Use This New Feature To Create A Google Shopping Campaign?
Google has made this process easy complete.
First, you click on the blue + New Shopping Campaign button.
This will trigger a pop up to appear that prompts you to select your target country or countries, name the campaign (by default the name will fill as Shopping ads (Target Country) but you can customize it), and set your daily budget.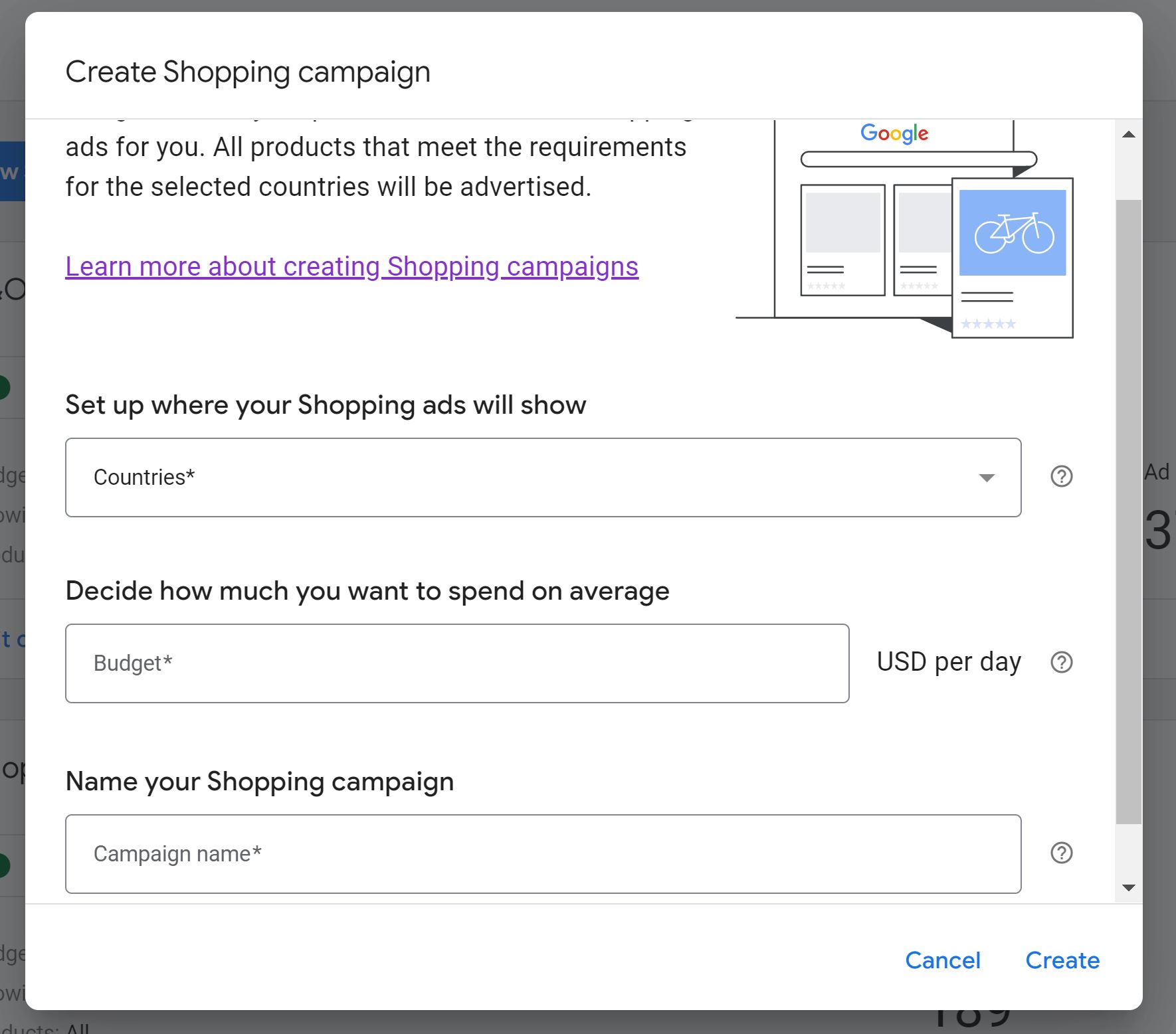 Once you've entered the required settings, click create and this initiates the creation of your new Smart Shopping campaign and sets it live in Google Ads.
The Shopping Campaign Is Created. What's Next?
Once you complete the process in Google Merchant Center, you'll see the campaign on your dashboard for review. You can click on either the three dots on the top right corner or the Edit Campaign button on the bottom left of the box.

This will present you with option to view your campaign in Google Ads. Clicking will open up a new tab in your browser and open up your new campaign for you in Overview.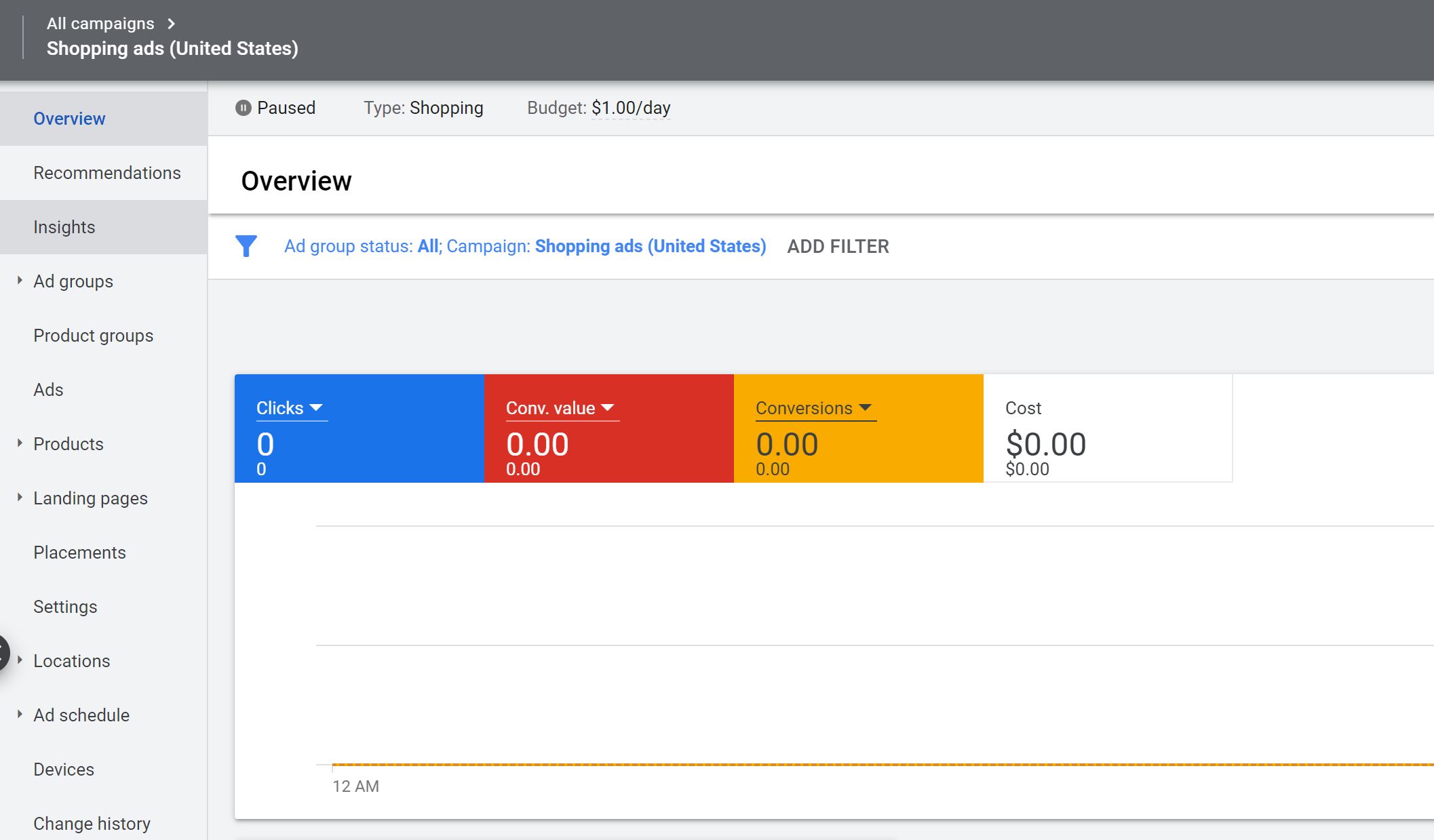 From here, you can make changes to the campaigns default settings, and develop your long-term strategy.
What You Need To Know About The New Google Shopping Campaign Created Via Merchant Center
When you create a Google Shopping campaign via Google Merchant Center, there are a few things you need to be aware of:
The campaign type is Smart Shopping
The bidding strategy will be set to Maximize Conversion Value. You can update this in Google Ads if you want to change it.
Your products will be placed in one All Products product group.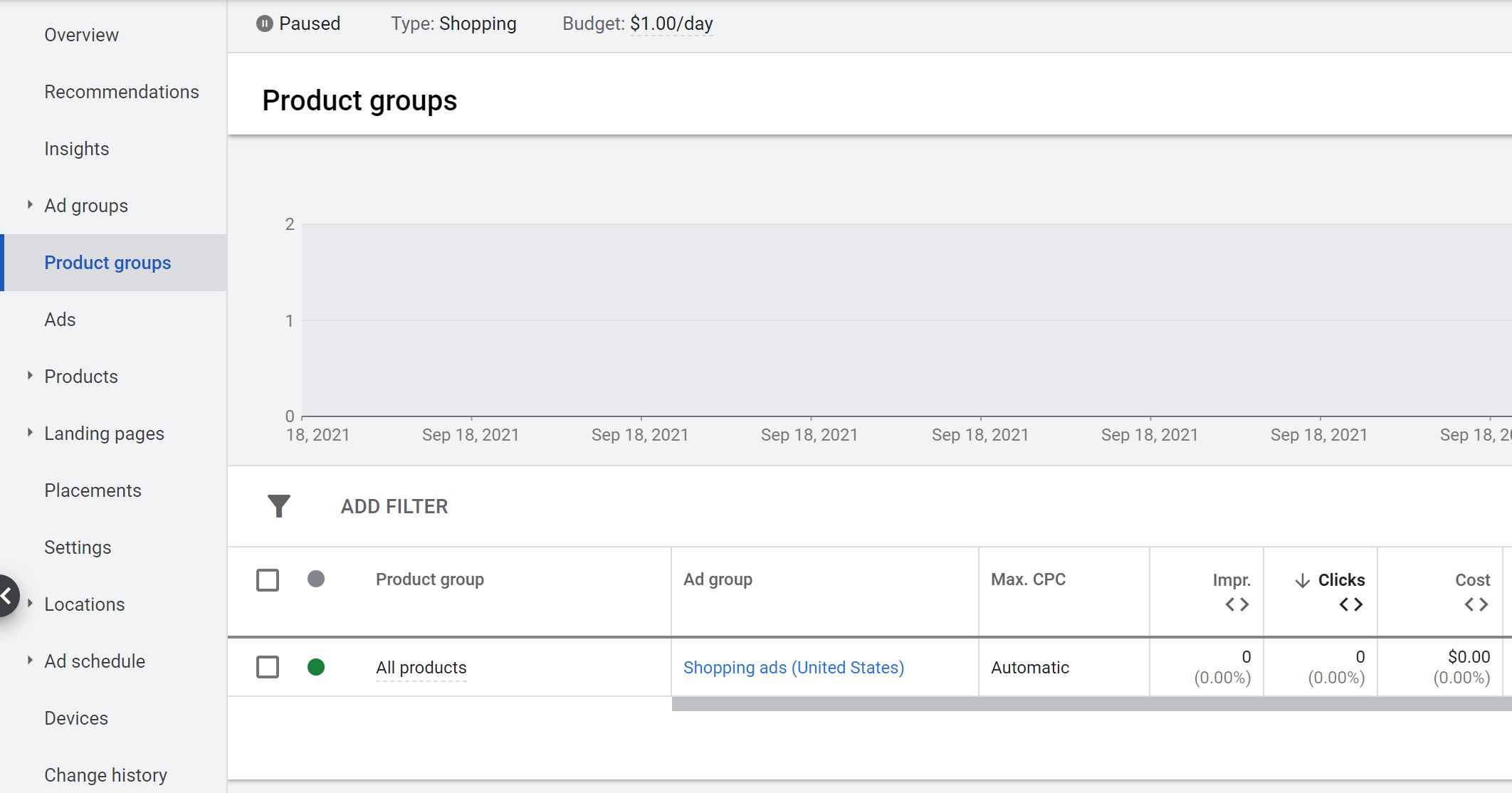 Wrapping Up
Google Merchant Centers latest feature allows retailers to quickly create Google Smart Shopping campaigns with just a few clicks.
The settings and campaign structure are basic, with only one All Products product group being added to the campaign, and provides an easy way for e-commerce stores to get their ads live.
You can read more about this new feature here.