It seems like just yesterday we were ringing in the New Year, and now here we are only short time away from the busiest days of the year for e-commerce. Yes, we're talking about Black Friday and Cyber Monday, folks!
And with the days fast approaching, there's still time to make updates that can help you make this your best yet.
If these last couple of years in e-commerce have shown us anything, it's that shoppers are spending more time searching and buying products online than ever.
Looking at last year's Black Friday/Cyber data is a perfect summation. Sales worldwide increased year over year by 21.6% up to $9 billion USD on Black Friday and increased by 15.1% on Cyber Monday up to $10.8 billion making it the biggest e-commerce selling day of all time.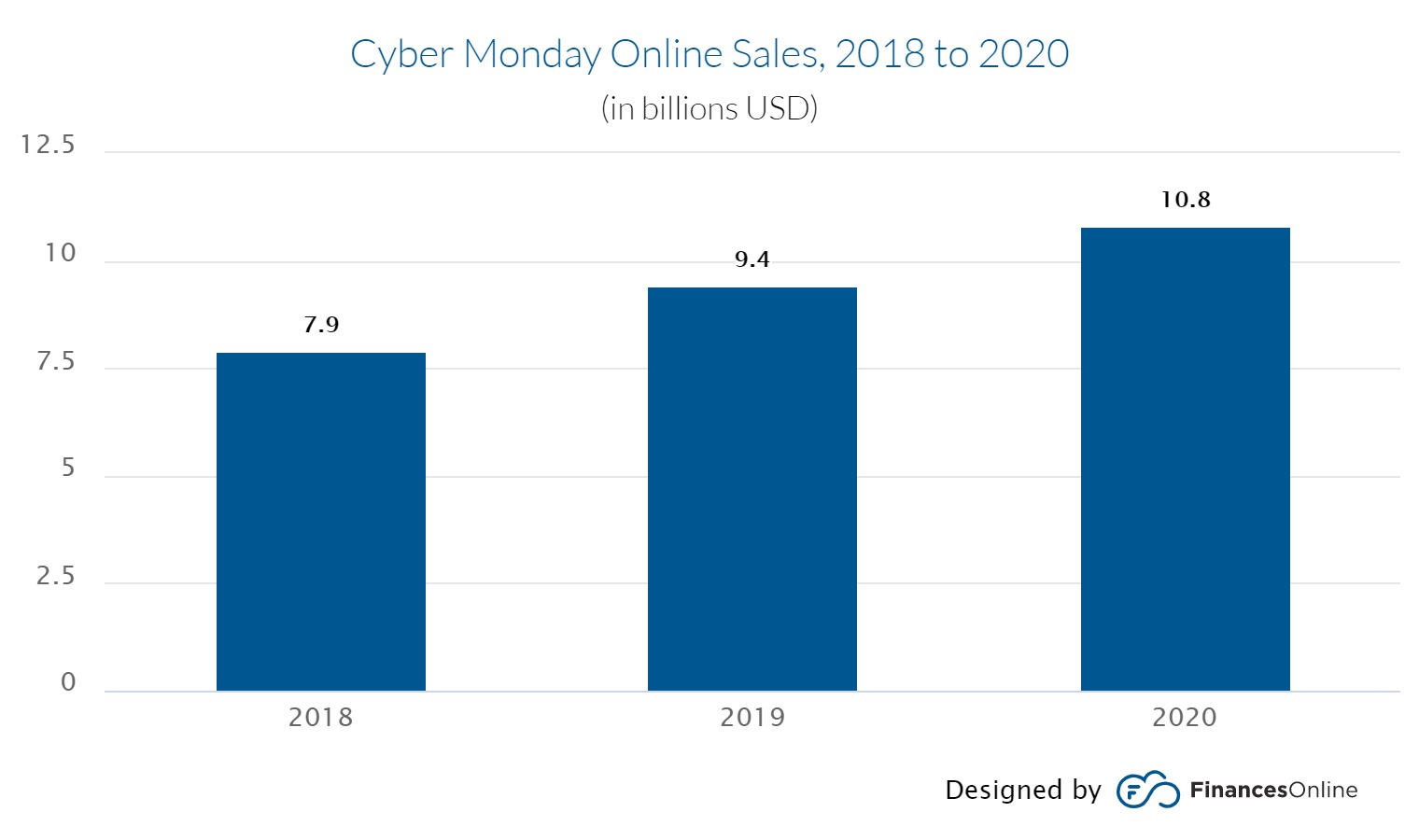 And with sales this year expected to reach these same heights, it's extremely important that you button everything up in terms of your site performance and marketing efforts.
Let's dive into a few tips that will be sure to help you take advantage of this seasons busiest shopping days.
Optimize Your Product Landing Pages
This one seems like a no brainer, but often gets lost in the shuffle of all the other marketing efforts surrounding Black Friday and Cyber Monday.
But at the end of the day, if your landing pages aren't performing well you're bound to be disappointed by your results.
Product landing page optimization is the process of improving the elements on the page to improve their conversion rate.
Elements include images, copy, video, an add to cart button and any other pertinent information a shopper may need to make a decision on how they move forward with your business.
These adjustments can be made quickly and have big impacts on performance.
Check Your Page Load Times
Load times are vital when it comes to converting a searcher into a customer. In today's e-commerce environment speed is everything.
Studies have shown that 40% of shoppers will abandon a site that takes longer than 3 seconds to load, and bounce rates increase sharply from there.
There are a few resources you can utilize to understand more about your page speed performance. Most of them provide you with not only a report about what is impacting load times, such as images being too large or but they'll also provide you with updated code you can implement.
Some great tools are:
Add Customer Reviews To Your Landing Pages
This is a great way to build trust with shoppers who may be new to your website.
In fact, 60% of consumers think that user generated content, like reviews, are the most authentic form of content that a brand could use.
With that, you can expect your conversion rate to increase by 37% if you have 100 reviews or more and even just one review can boost your conversion rate by 10%.
Optimize Your Shopping Campaigns For More Traffic
In e-commerce, there are few marketing initiatives as effective as advertising your products with Shopping ads.
This is especially true during the holiday season when traffic and sales volume online are at their highest point of the year.
Here are a few areas you should focus extra attention on.
Increase Your Daily Budgets
As is customary during the holiday season, especially BFCM, there is significantly more traffic to Shopping campaigns due to increase search volume.
With more traffic comes more clicks and more budget needed. And with the traffic being more valuable and high intent, you'll want to ensure you have the budget available to show your ads at all times.
If you see your campaign is "Limited By Budget," there's no better time than now to increase and lose that status.

Pay Close Attention To Your CPC Bids
As competition for top positions heats up, you'll see the average CPCs increase. If you aren't diligent here you could quickly see your traffic decrease as well as your sales.
Using a tool, like the Sales & Orders Shopping Campaign Manager, makes it easier to review your traffic down to the product level so you can better understand your traffic trends and make bulk adjustments.

If you notice your traffic has gone down you'll want to increase your bids so you can maintain or even potentially improve your position in Shopping results in Google and/or Microsoft Bing.
Consider a Mobile-Specific Campaign
In 2020, nearly 40% of all sales made during the record-breaking Cyber Monday occurred via mobile device.
With this in mind, there is a strong case for create Shopping campaign(s) specific to mobile devices so you can properly allocate your budgets and strategize accordingly.
Your bidding strategies and negative keywords, for example, may differ by device. With so many sales coming from mobile, you could benefit from this strategy and quickly.
Optimize Your Product Data Feed
Since we're talking about Shopping ads, we'll also need to hit on this major point as well. Your product data feed is foundation for your performance in Shopping.
Optimizing your product data feed can help your ads appear in more relevant searches, as well as help grow your traffic.
When it comes to your feed, here are a few easy, high impact optimizations you can make.
Enrich Your Product Titles
Product titles are one of the main identifiers search engines, like Google and Microsoft Bing, use to show your ads to relevant shoppers.
(The product title is the blue text)
You'll want to include as much useful information in your title as possible in a way that reads naturally. In the above example you can see it includes the shoes brand, style, gender, color, size and even the SKU.
When considering how you should update your product titles, think about the types of terms a searcher would use to find you.
With the Sales & Orders platform, you can use real time search term data to enrich your titles right from the campaign manager. This allows you to create hyper-relevant titles that can drastically improve your ad performance.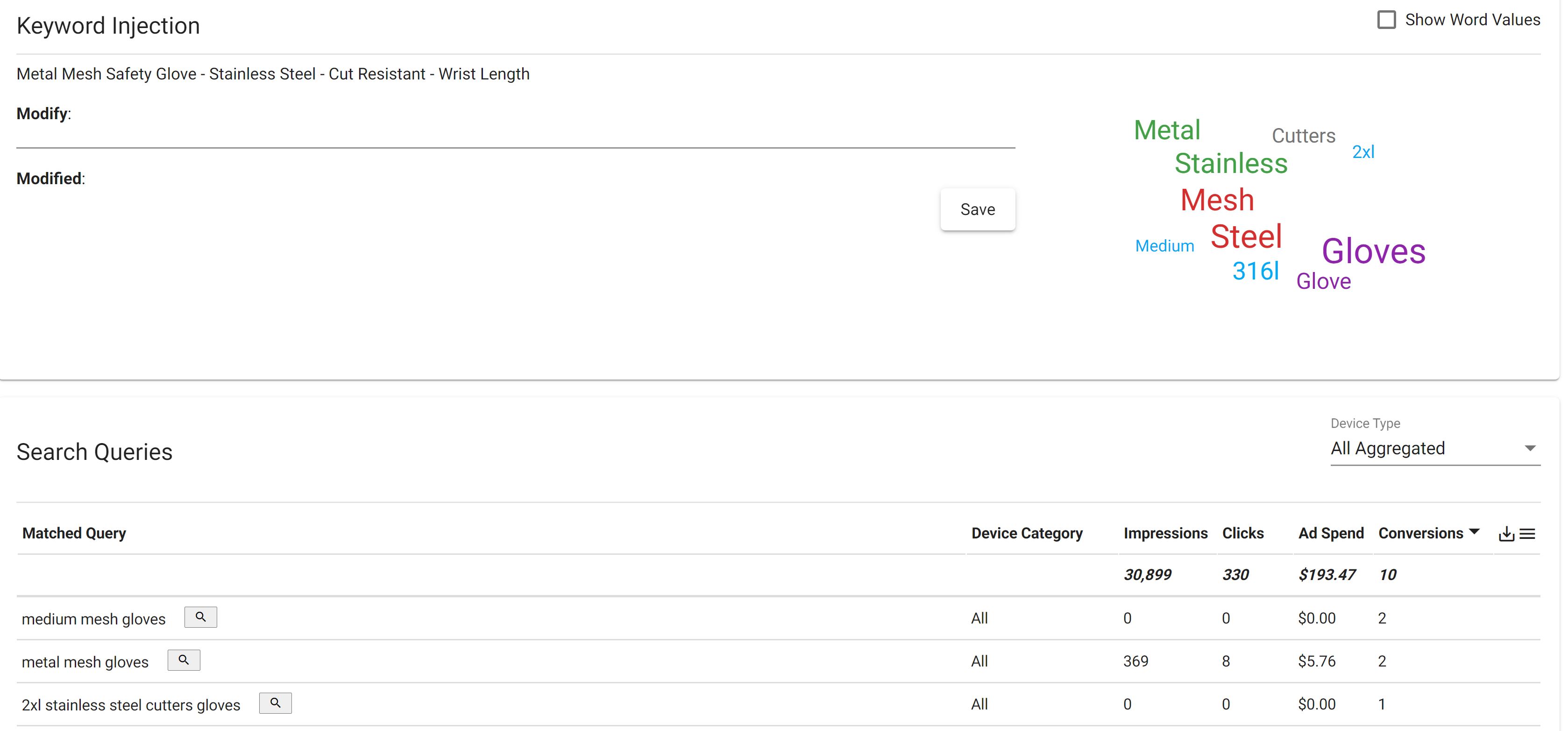 (With Sales & Orders you can update your product titles with real time search term data right in the platform)
Submit Product Images That Help You Stand Out
Certain product types, like furniture and clothing, can require a bit more finesse in their marketing online, especially in Shopping results.
Something you can do to help a shopper make the decision to buy easier is to upload product images of the item in use to give them more of a "first hand" experience.
(Lifestyle images give shoppers a better look at the product in action)
This easy change can help you catch more attention, which can lead to more site traffic and ideally more sales.
Wrapping Up
As the busiest time of the online-shopping year fast approaches, there are some quick changes you can make to help bolster both your presence and your sales.
At the end of the day, you want to offer the best possible experience to all the shoppers who find you. If you button up your strategies, and make sure your site is performing its very best you are well on your way towards having a successful Black Friday/Cyber Monday.