Google has rolled out a custom dashboard and report builder tool directly within Merchant Center providing merchants and advertisers with a new way to generate additional product performance reports.
Albeit a bit limited in its functionality in what is most likely just a first iteration roll-out, the new custom report builder in Merchant Center is super easy to use and provides some interesting bits of insight into product performance across Google retail programs such as Shopping Ads, Surfaces across Google (Free Listings), and Buy on Google (Shopping Actions).
The report builder can be found in your Merchant Center account under the Performance tab and labeled 'Your reports':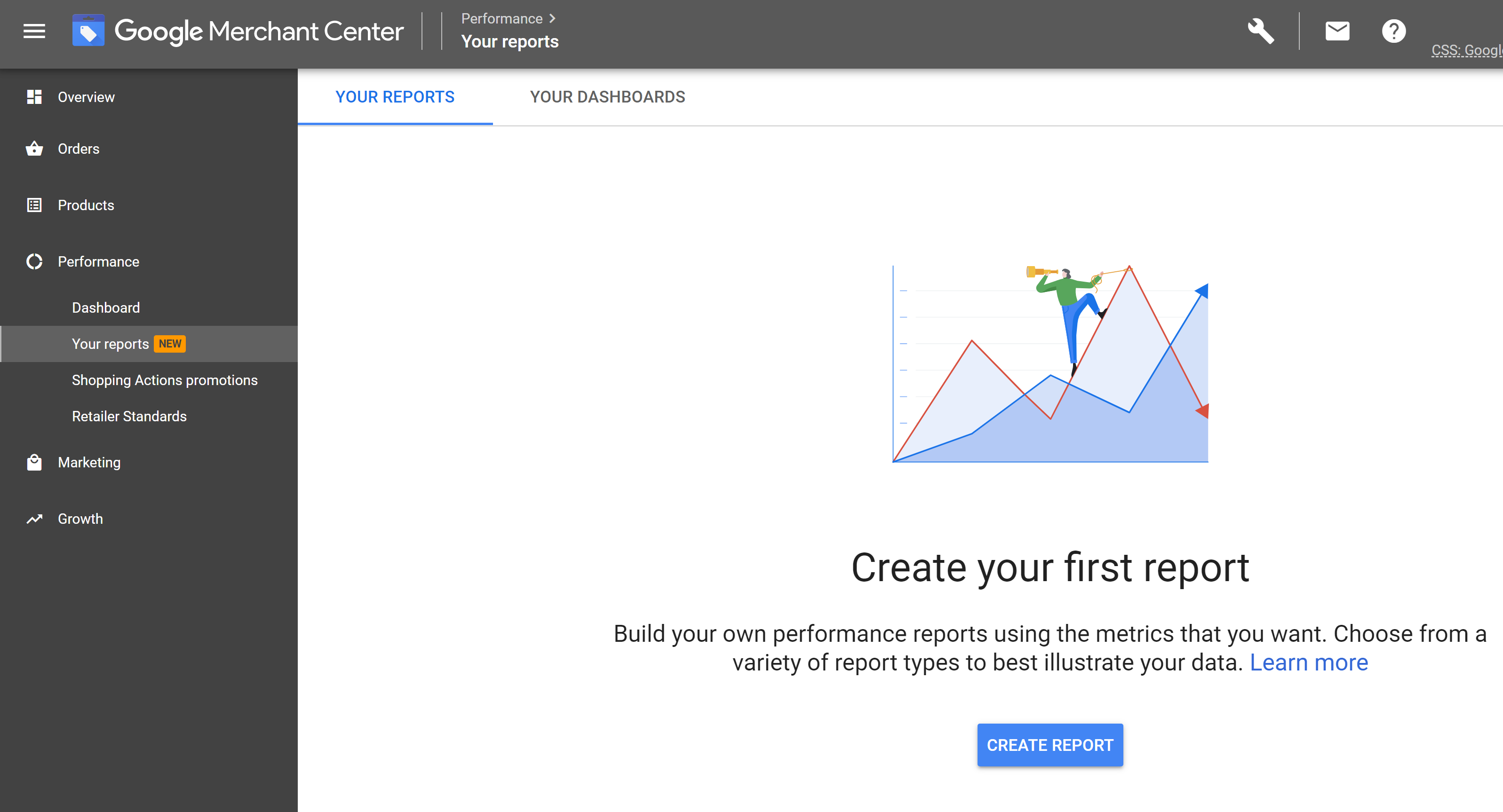 Nifty Drag-and-Drop Functionality
From the Merchant Center UI (pictured above) click CREATE REPORT to get started. The report building capabilities are incredibly user-friendly and allow you to simply drag and drop whichever metrics or details you wish to include in either Columns or Rows:

What I found most curious about the reporting is that Google is able to provide – only at a broad level mind you – performance stats broken down by the common programs today's ecommerce merchants leverage through Google.
Reports also allow you to set specific date ranges, export the data, apply filtering, and even convert the report into different formats such as taking what is by default a Table and changing things up to formulate a Line chart and others:

By SAVING reports they will become readily accessible in your Merchant Center account for future reference.
Limits on Data Point Inclusion
Once you start adding certain item-level metrics and/or details, it is important to note that you won't be able to add select order metrics which would be solely tied to Buy on Google (Shopping Actions) only anyway: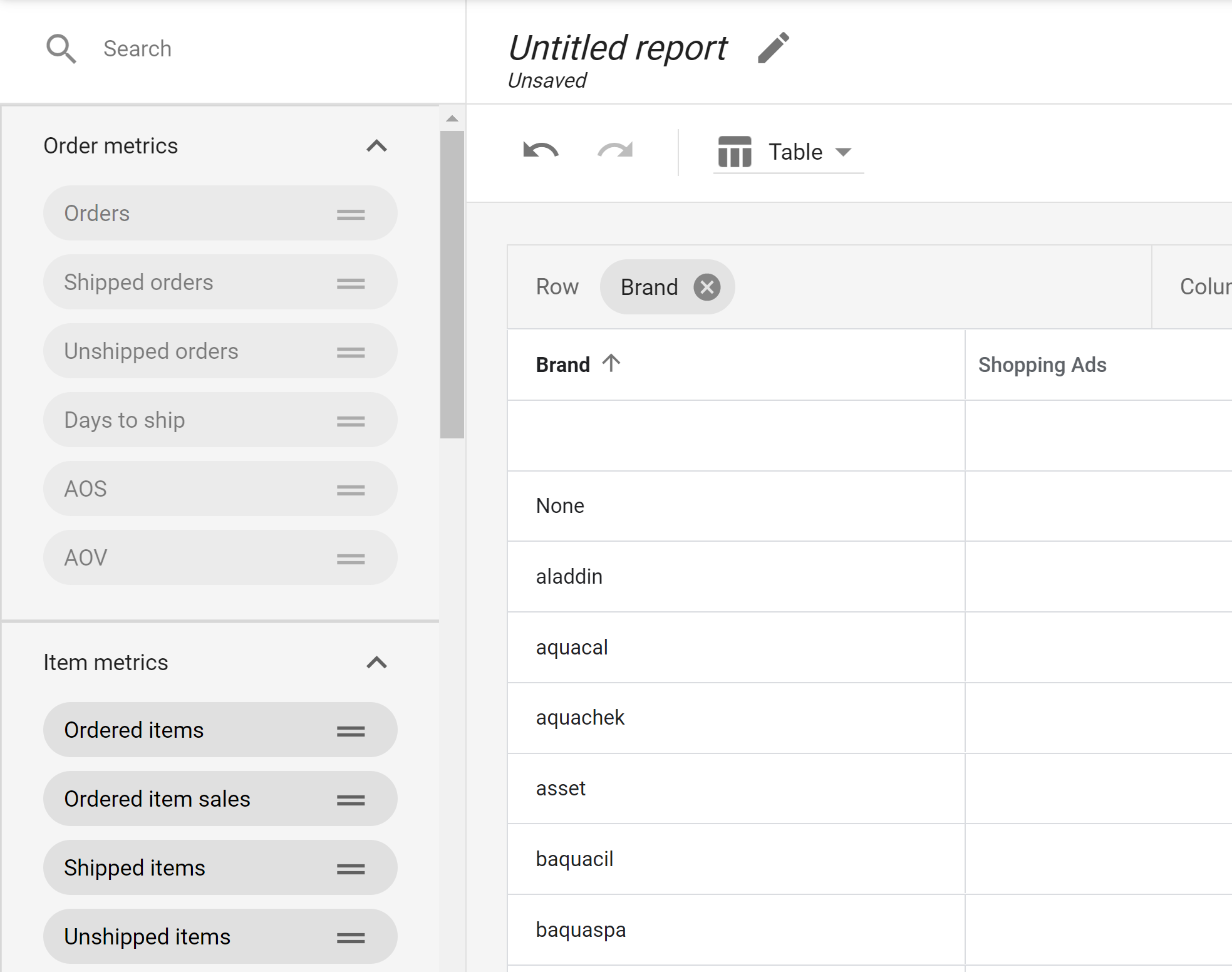 However, the item-level metrics for order details from Buy on Google do remain available to add. With Buy on Google steadily opening up to more and more merchants as time goes on since Google did away with commission fees tied to the program, these new custom reports add a distinct value in understanding performance on that program alone.
Create Dashboards
Dashboards allow you to leverage the very same reports but also create scorecards that will then be part of your Dashboard: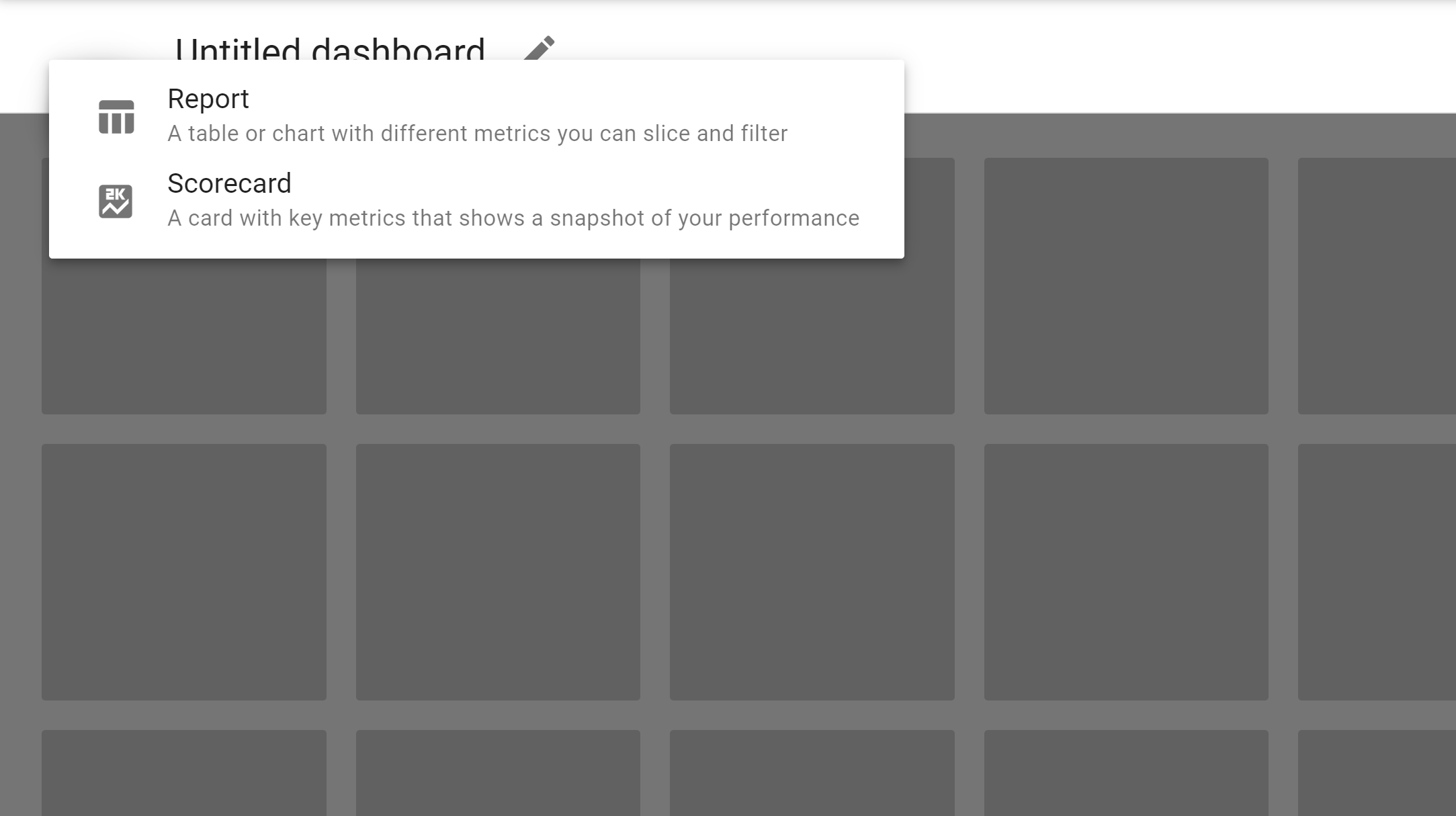 It's essentially a way to access your custom reports more quickly, however scorecards seem to be a bit limited at this time.
Almost all the metrics (minus clicks) are isolated to Buy on Google or Shopping Actions order metrics. Merchants who are already selling on the program will have ready access to the default reporting that is enabled within Merchant Center.
However, this is again likely just an initial roll out and more features / metrics may be expected to roll out at a later date.
Learn more about reports and dashboards via Google's support docs.