E-commerce as a whole can be unpredictable. There is one thing you can count on, though: even though there may be sales, there are people who will interact with your site and abandon their shopping carts.
Winning back these shoppers and converting them into customers is what can make the difference between falling flat and having your best holiday season yet.
Don't worry, because you aren't alone in your plight. All online store owners are suffering from the decreasing attention span of on-site visitors, as well as cart abandonment rates, which are averaging near 80% across all devices.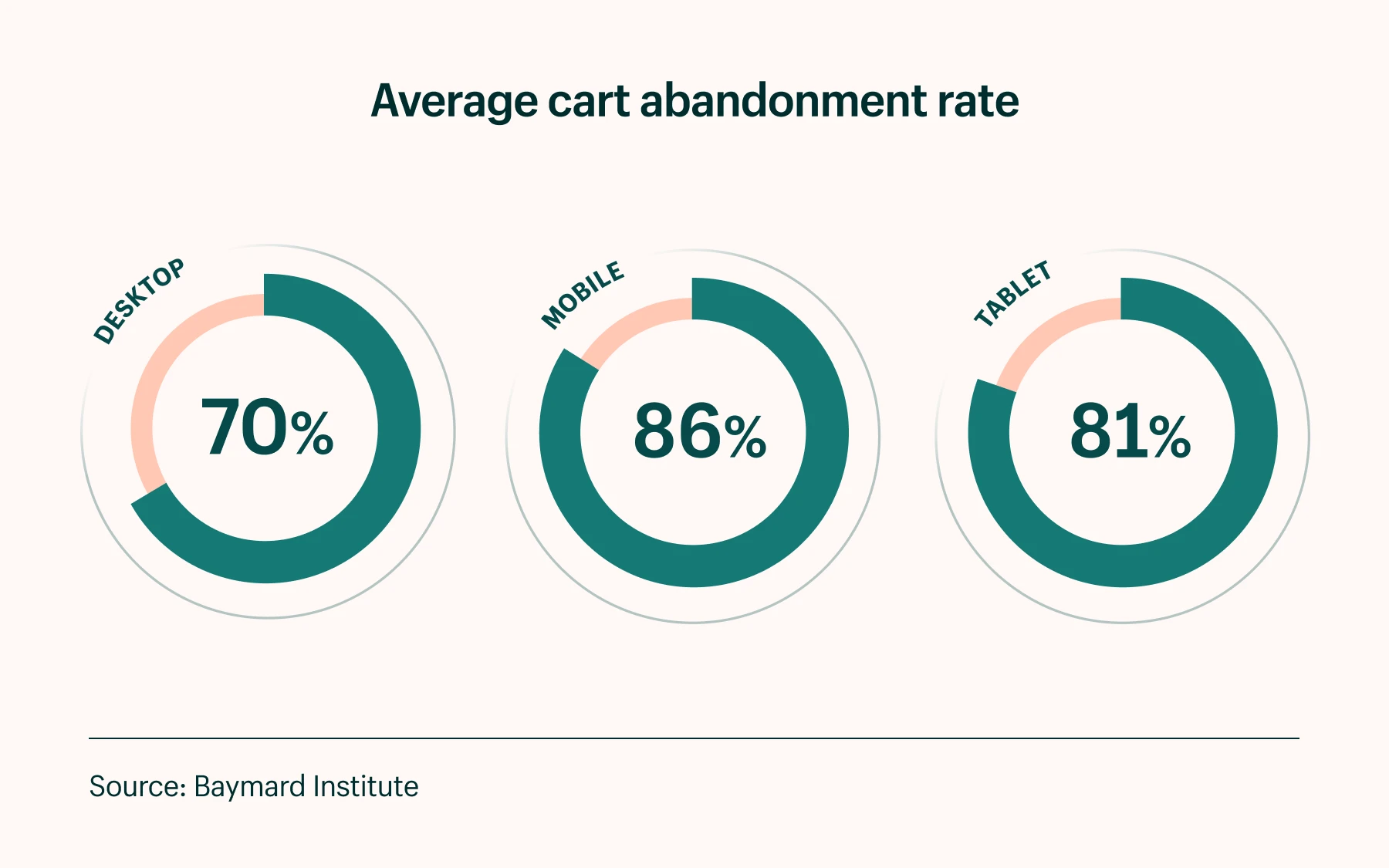 (Shopping cart abandonment rates by device type)
This can be a nightmare for marketers as well, who are striving to convert leads into sales for the businesses they manage. Even if you do everything in your power to enact a conversion rate optimization plan, with high competition you're going to have people leaving.
Luckily as the advertising game has evolved, marketers have seen a silver lining with Facebook remarketing, which is proving useful for winning back lost customers, and keeping a connection with existing customers.
What is Facebook Remarketing?
Facebook remarketing is the process of running ads that are targeted towards past visitors to your online store. If you run an e-commerce store, you may experience a higher bounce rate that you would expect. You may be able to bring visitors to the brink of conversion, but they turn back at the very moment.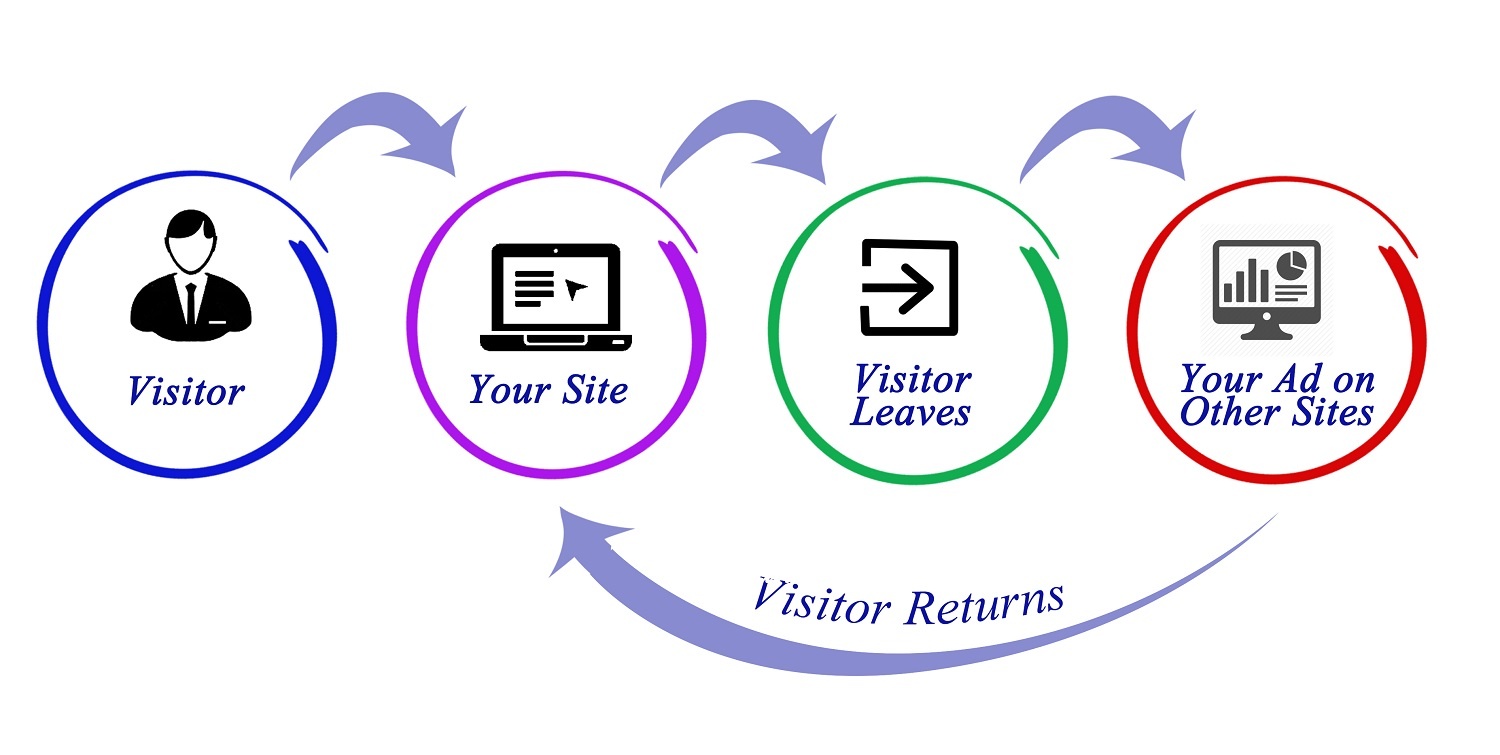 However, you can make use of Facebook's Pixel to identify visitors who go from adding products to their shopping cart and abandoning it.
Once those visitors have been segmented, you can run targeted ads that appeals to their consumer behavior. Through the ads, you can offer several incentives, freebies, discount codes, and much more depending on your business or products.
Facebook remarketing offers a tailor-made approach to win back lost visitors and convert them into customers, which allows you to customize your audience target depending on certain actions they've taken and create tailored content towards that group.
This allows you to create a much more personalized message for the shoppers you are trying to win back, thus increasing the likelihood of a conversion down the road.
How To Start Using Facebook Remarketing
Like any remarketing strategy, there is a bit of set up involved in getting started. The first (and probably most important) aspect to review is your Pixel set up.
The Facebook Pixel is the tracking code you install to track activity, such as sales, abandon carts, page views, etc., much like the Global Site Tag for Google Analytics and the UET Tag for Microsoft Bing.
Without this code set up correctly, you won't track important information you need for general ad strategies and, of course, remarketing. Let's quickly review the steps for setting up your Pixel!
Creating Your Pixel
In your Business Settings, find Data Sources and click on Pixels. Next, click the blue Add button to create a pixel.

Next, you'll be asked if you want to set up your Pixel now or do it later. For the purposes of this walkthrough, we're going to set it up now.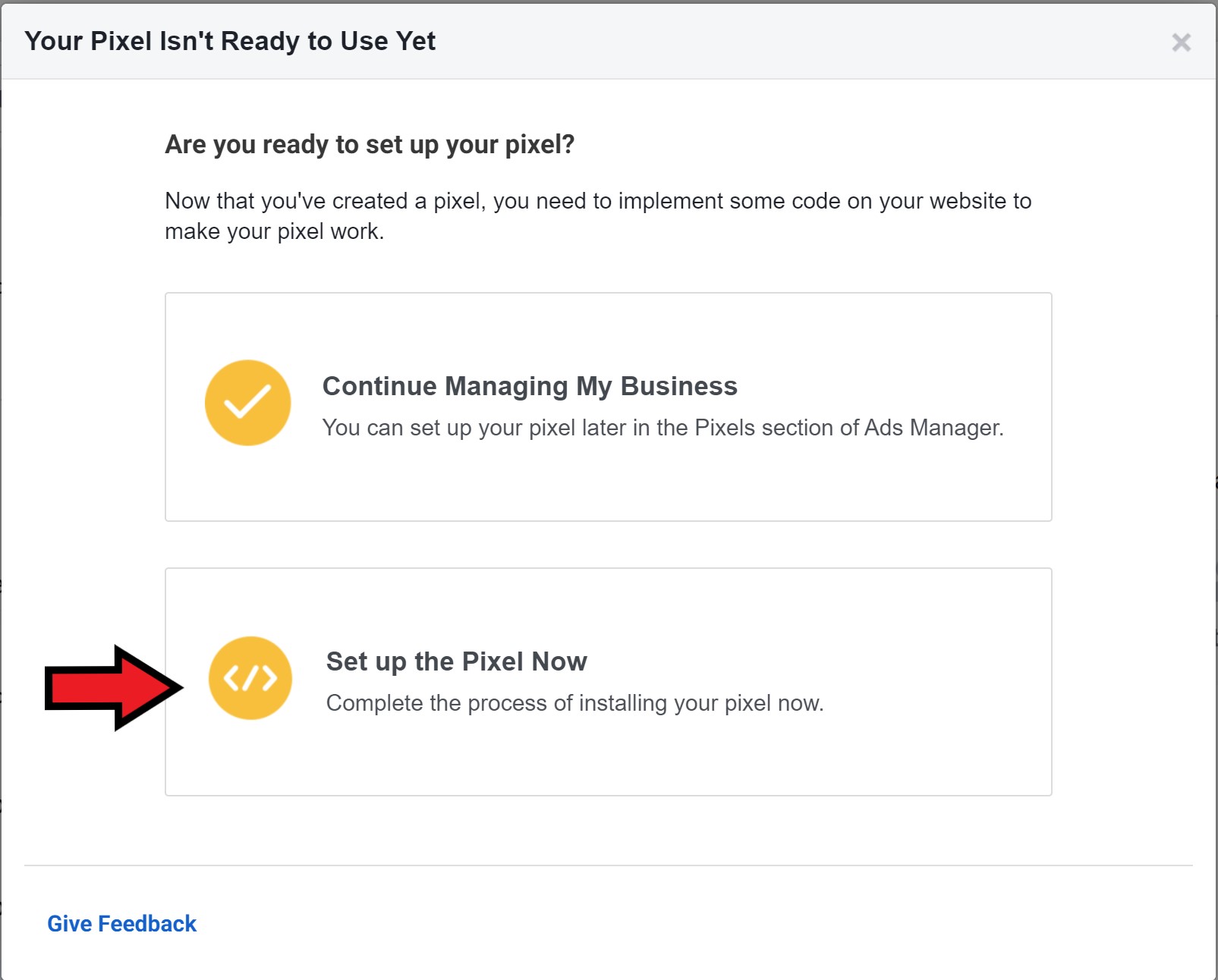 Installing Your Pixel
Facebook will now give you 3 options for how you'd like to install your pixel. You can either use a partner integration, such as BigCommerce, Shopify, etc., manually add the code, or you can email the instructions to your developer.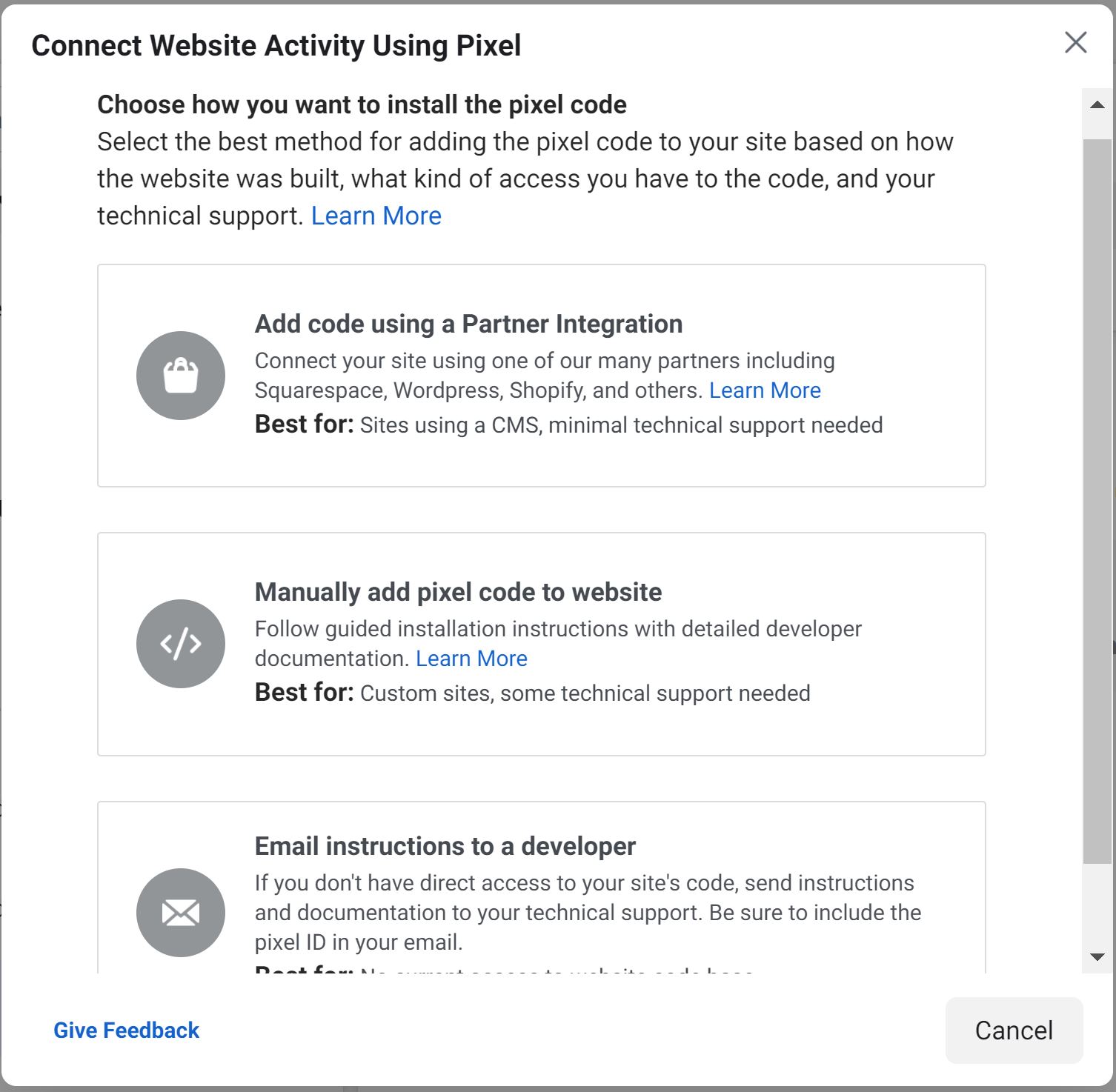 Each option comes with it's own set of detailed instructions that can walk you through the set up.
The simplest is the Partner Integration option. Once you choose your integration, Facebook walks you through the rest. And if you don't see your integration listed, you can request Facebook add it.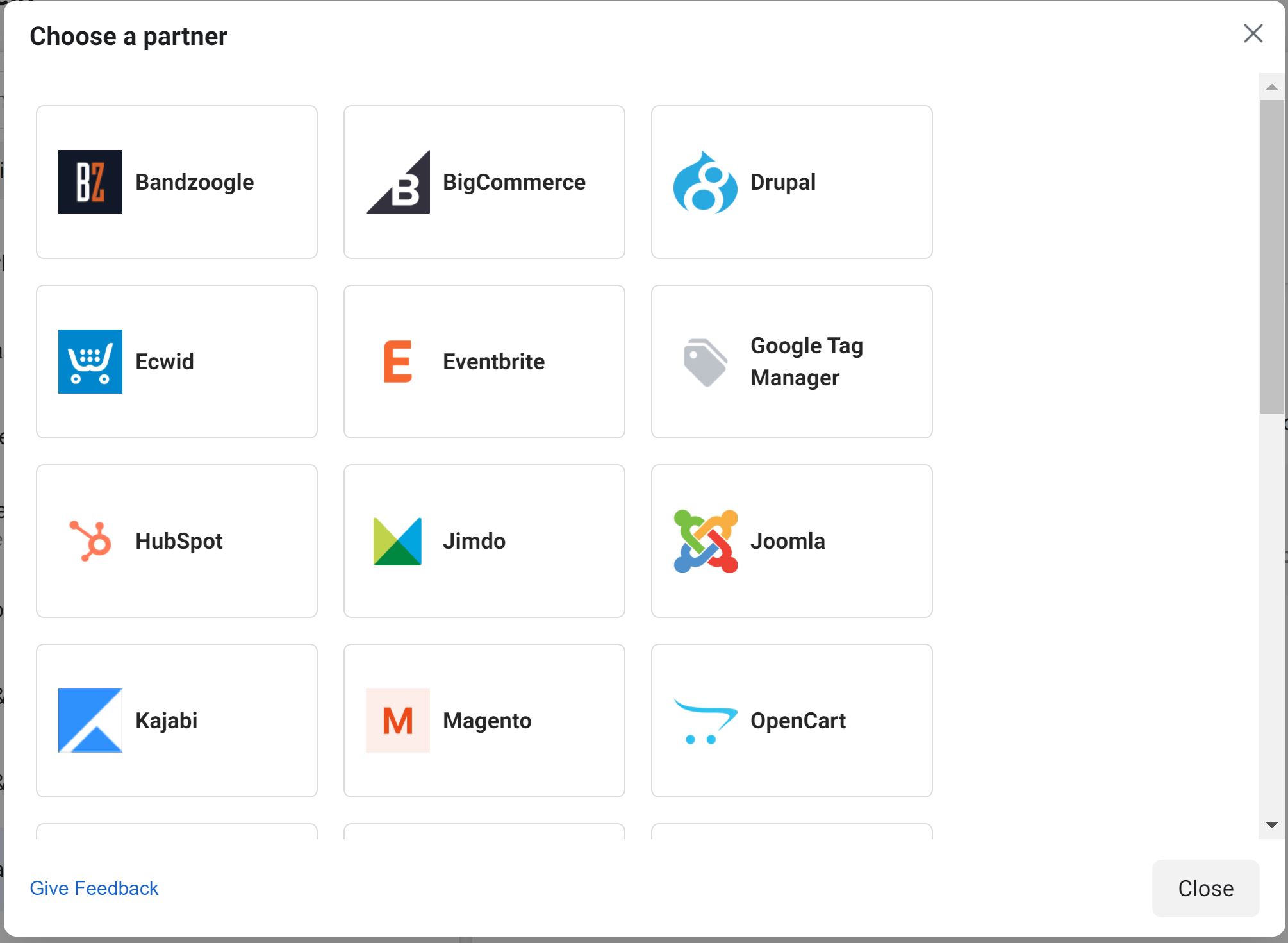 Set Up Facebook Remarketing
Once you've gotten your Pixel setup, and have started collecting data you can begin to set up your remarketing audiences.
Keep in mind, if your Pixel is newly set up it may take 30+ days to collect enough data for Facebook remarketing to work properly.
That said, creating your remarketing lists/audiences is simple in Facebook. To get started, navigate to the settings menu in your Business Manager and click into Audiences.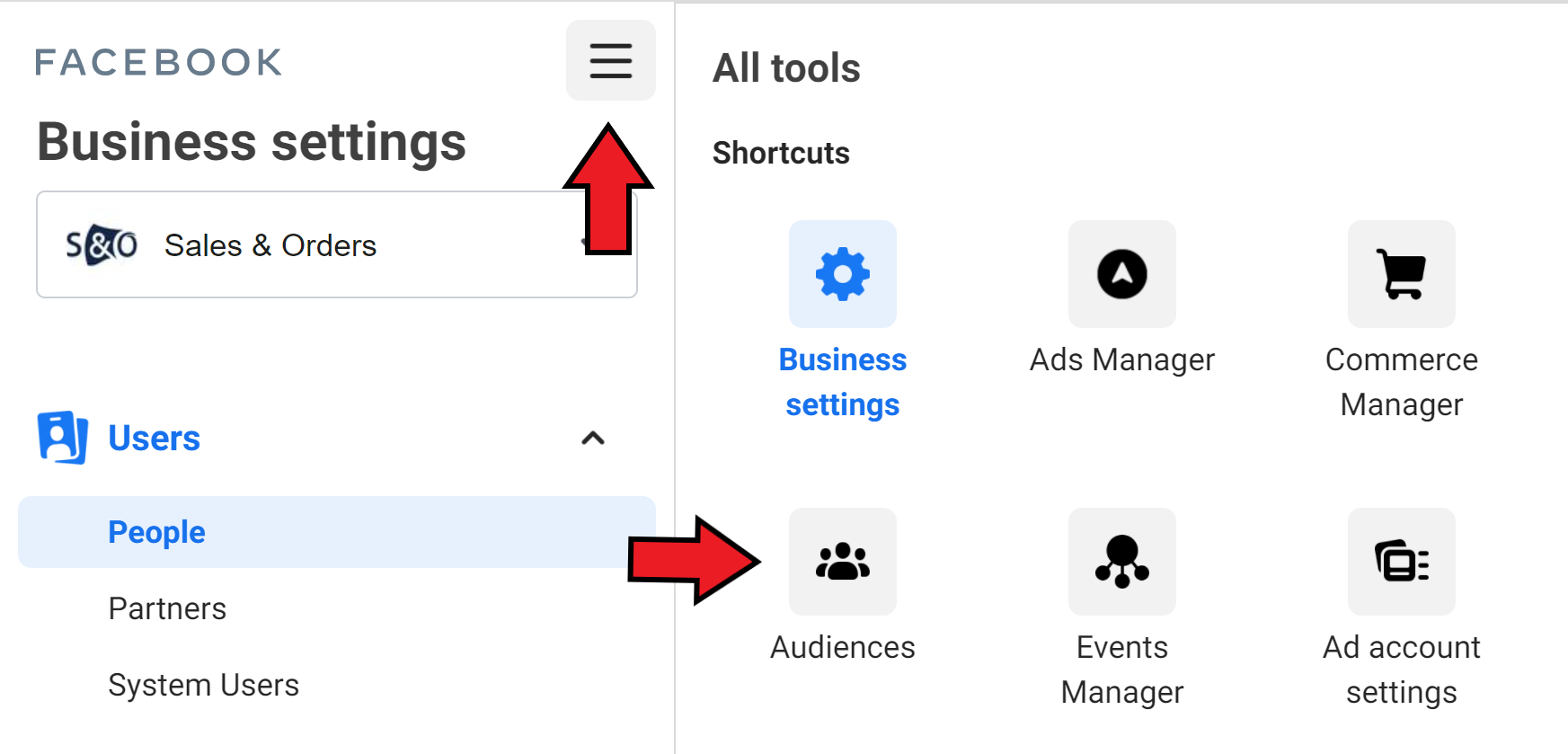 From here, there are 4 different types of custom audiences you can build within Facebook.
Customer Lists
Facebook allows you the opportunity to show personalized ads to a list of contacts that you have gathered already. This way, you can use its remarketing strategy like email marketing, and you can target specific visitors with personalized content that would entice them to take action.
You can use different types of contact lists for this purpose, including Facebook profiles, email addresses, phone numbers, or even customer data. You can upload them directly to Facebook and use them to run targeted ads.
Website Traffic
This component allows you to integrate the Facebook tracking pixel to all pages of your online store.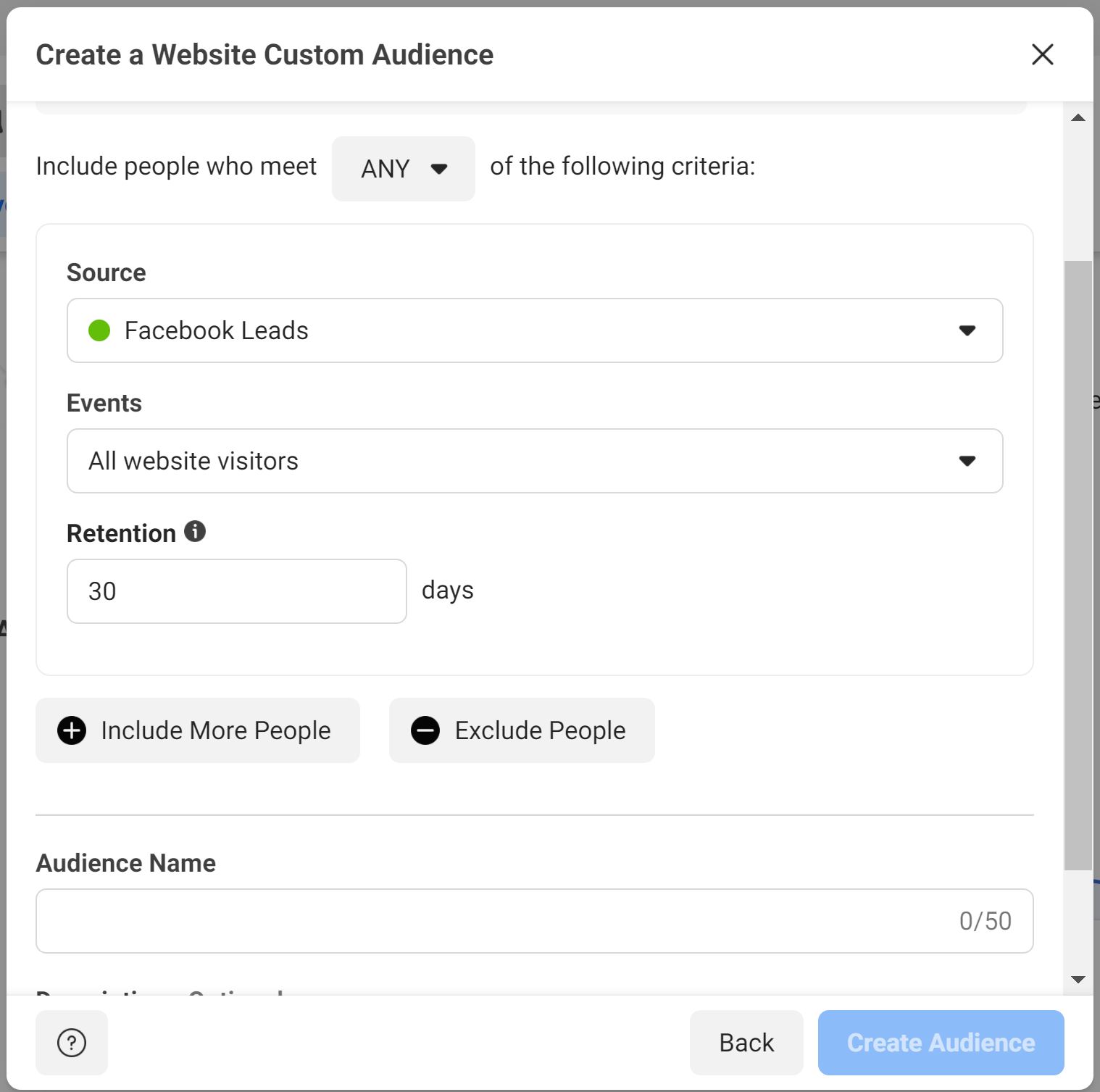 (Create custom audiences in Facebook Ads Manager)
Then, you can create different types of audience for different pages and also filter it according to the pages visited.
For instance, if you sell sporting goods but want to target people who buy golf clubs, you can set up Facebook remarketing to show ads to people who have landed on golf club related pages.
App Activity
Facebook remarketing also helps you run ads based on app activity, and a full-fledged ecommerce app allows you to show relevant ads to the right audience according to their consumer behavior.
Many ecommerce stores target products that users add to their cart but abandon it before checking out. Later, they send notifications to those customers, giving special discounts or offers on those specific products.
Offline Activity
Facebook also allows you to upload offline activity and use it to remarket to your customers in Facebook.
Offline activity is exactly what it sounds like; activity that occurs offline. This includes transactions in your brick-and-mortar store collected via a POS or CRM, loyalty programs and more.
Facebook makes it easy to import this data into your Pixel so you can remarket to their Facebook accounts.
Wrapping Up
As a marketer or ecommerce business owner, you might be grappling with the decision of using Facebook remarketing to gather all those lost sheep and make them a part of your customer base. Considering that Facebook has a nearly 3 billion active user base,
Facebook remarketing can prove to be a lucrative method to target visitors that are already exposed to your business and products.
Basically, you are catering to people who are already familiar with your business, as compared to people you will have to introduce your business to. Moreover, it is much faster to deal with lost visitors and convert them into customers.