Social Commerce or S-Commerce has proven itself to be a driving force for reaching more shoppers in non-intent-driven ways, and to boot – properly handled it can be highly lucrative.
Of the three top channels Morgan Stanley analysts expect to lead online advertising growth by as much as 20% in 2021, two are social media platforms – Facebook and Pinterest.
The third, as you most likely guessed, is Google which comes at quite literally no surprise.
I've said it before and I will say it again: this is a very new world we are living in right now and ecommerce merchants MUST be willing to adapt to break new ground in their digital growth. Gone are the days of focusing solely on search engines to future proof one's desires for ecommerce dominance.
Its not a stretch to say that social commerce or s-commerce can (and in some cases should) be the driving force behind taking your online store or retail brand to the next level.
What is Social Commerce (S-Commerce)?
Put simply, s-commerce is essentially defined as a form of ecommerce that solely involves social media as a means by which merchants or retailers connect with consumers.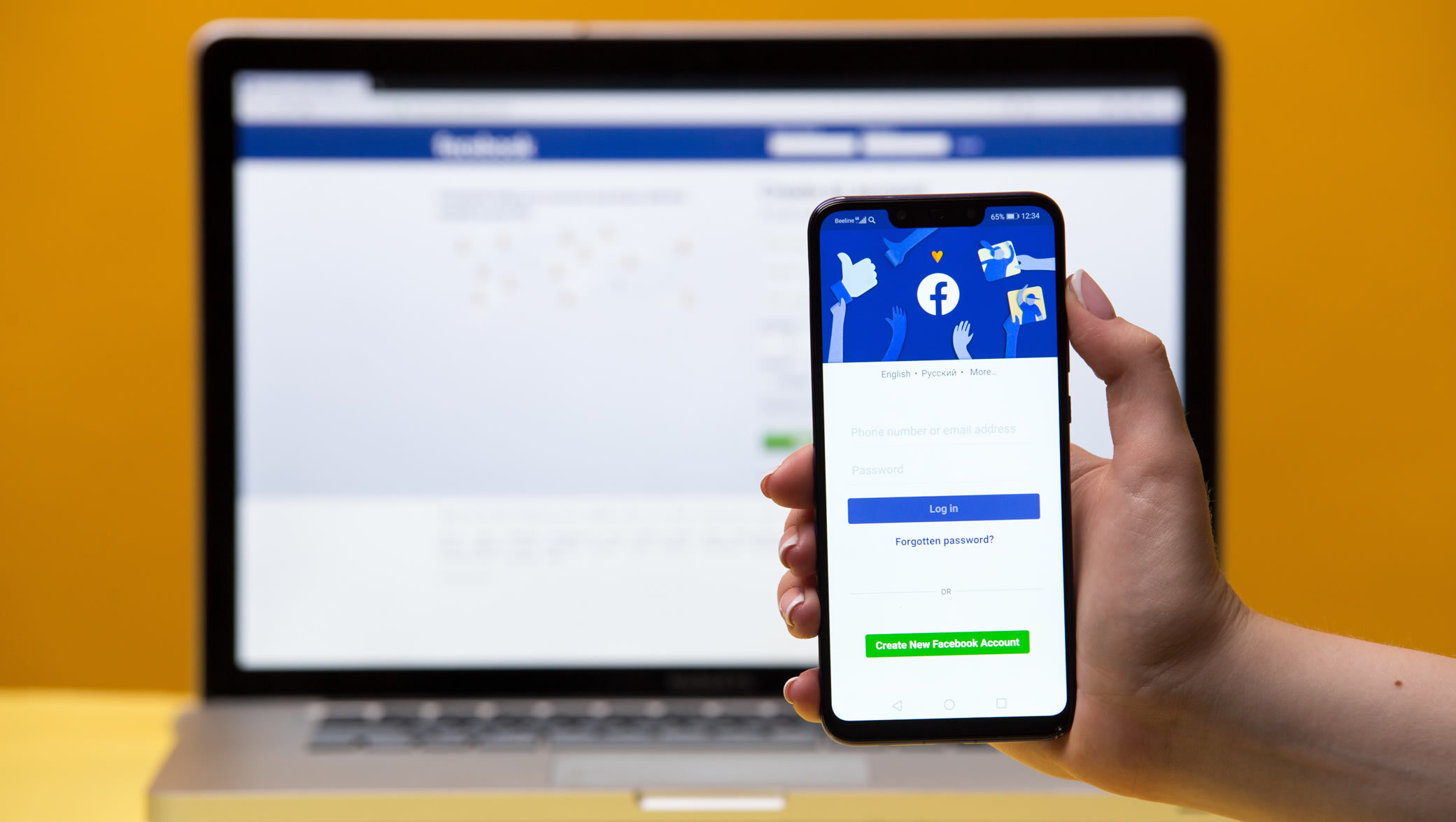 Break that down even further and you will find the core components of s-commerce include such activities as:
Advertising:

Unlike search engines which are "intent driven" forms of digital marketing and advertising, social media is entirely "contextual" in nature. Instead of consumers "seeking" out WHAT they want, in s-commerce it is the merchant who is "seeking" out WHO they want. For example, merchants can use Dynamic Product Ads for Facebook and/or Instagram to target individuals by demographics and interests in an effort to catch consumer's eyes in that finite window of opportunity – once coined as a "micro-moment."

Storefronts:

Another term one might use to describe this activity is "marketplace," but essentially merchants can build digital storefronts and showcase their products without outwardly delivering ads to potential shoppers. With how COVID has put the ecommerce industry on a warp-speed path into the future, merchants can capitalize on this even more so than ever before.

Organic:

Just the tried and true action of posting on one's business page or profile, leveraging such commonplace norms such as hashtags (#) and tagging to associate a post with an interest or even a movement. What's more, platforms such as Pinterest for Business allow merchants to upload product catalogs and then leverage those to create Pins for specific products – a way to connect with shoppers in a fluid, yet meaningful, way.

Customer Service:

It has been reported, by several sources, that well over 70% of consumers are likely to recommend a brand or merchant to a friend or family member when they have received quick and positive customer service via social media. So, while providing quality customer service can directly impact your core customer – boosting loyalty, trust, and LTV – it can also help to attract net new customers who could funnel directly into that very same cycle.
So, not only can s-commerce help merchants grow top-line revenue, but it can also help drive down-funnel new customer acquisition and even build up social proof.
Without leveraging s-commerce, merchants and brands are effectively leaving money on the table and losing out on what their competitors are potentially using to leave them in the dust.
Which S-Commerce platforms are right for me?
It's the "eggs in which basket" argument all over again – of all the social media platforms out there, which are most likely to drive results.
While the short answer is "potentially, any of them," you are likely to get yourself into the weeds if you don't take a measured (or even data-driven) approach to choosing the one's best-suited for your business.
It can also depend greatly on what types of products you sell. Unique, custom, or even handmade goods may fair better on Pinterest for example while branded products may see better performance on Facebook and/or Instagram.
Here's what I CAN tell you though…
Facebook & Instagram
Facebook, and by association Instagram, is by far the largest and most prominent social media platform in the world. It is and has been the "de-facto leader" in s-commerce for many years. Facebook further solidified that distinction in May 2020 when, at the height of the coronavirus pandemic, it officially announced the launch of the new Facebook and Instagram Shops. Facebook checks ALL the s-commerce boxes.

Advertising:

Dynamic Product Ads, which can display across both Facebook and Instagram, are not only incredibly efficient in their ability to reach more shoppers, but have shown to result in some of the highest return on ad spend potentials – even rivaling those commonly seen in search engine marketing.

Storefronts:

Now, with Shops, merchants can build and even customize enticing "social-first" storefronts which allow shoppers to browse AND purchase natively as opposed to directly on one's ecommerce website – thus keeping them engaged on the platform they are already on and potentially reducing friction in the checkout process.

Organic

:

According to Hootsuite,

the average Facebook user "Likes" 13 posts a month, so we – with some degree of certainty – can say that your posts could be engaging enough to attract consumer attention. What's more, posting organically, and when done properly, is entirely devoid of any costs – less you choose to "Boost" posts through advertising which can also be an effective traffic and revenue driver.

Customer Service

:

Some reports have indicated that upwards of over 20 billion messages are exchanged between businesses and users via Facebook Messenger ever month. What's more, ecommerce merchants can tie in Shops with Messenger. With reviews for their Facebook Business Pages, merchants to also build on social proof which has been shown to have a direct impact on brand loyalty and audience expansion.
For whatever time and resources you may have at your disposal, Facebook and Instagram are prime contenders for what may be your top choices for s-commerce and social media marketing as a whole.
Pinterest
We're covering Pinterest, or more specifically Pinterest for Business, now since it was the only other social media platform predicted to lead year '21 growth in advertising by those very same Morgan Stanley analysts I mentioned earlier. Good reason too seeing as stats reported in the past by eMarketer have shown that a far greater percentage of Pinterest users are using the platform for shopping activities than either Facebook OR Instagram. CONTEXT: Based on current figures, Facebook still outweighs Pinterest in

number of users

even after doing the math, although the percentage of Facebook users reportedly using the platform for shopping behavior is substantially lower than that of Pinterest.

Advertising:

Shopping ads for Pinterest are currently available in 28 countries around the world including the United States, UK, Australia, and Canada. Just as it is the general theme of ecommerce advertising on social media, getting started on Pinterest requires a Product Catalog (aka product feed) with which one can setup Shopping ads (single image units), Personalized collection ads (multi-image style), AND Dynamic Retargeting.

Storefronts:

Check again! Once you have uploaded your Product Catalog, the Shop tab of your Pinterest profile comes to life, creating a visually stunning native consumer browsing experience. Shoppers can peruse your wares and purchase directly on your ecommerce website right from your collections.

Organic:

Inspiration is the game and Pinterest is the name. In 2020, some over 240 billion Pins were saved by users as reported by Pinterest in a global analysis. Pinterest is also seeing tremendous growth in shopping-related behavior on its platform. In a 6-month lookback, 85% more Pinners were engaging with shopping surfaces on Pinterest.

Customer Service:

BAM! That's right, with Messaging for your business, you can allow Pinners to communicate with you – ask questions, learn more, you name it! Rounding out the list here, Pinterest affords merchants the very same core benefits we covered earlier.
(Source: Pinterest for Business)
Merchants on any ecommerce platform can now leverage our award-winning technology here at Sales & Orders to generate a functional Product catalog for Pinterest. So, what are you waiting for???
Snapchat
While Snapchat may not be as mature as its brethren in the category, the social media platform is emerging as a trend-setter in the realm of s-commerce. It is important to note that, for businesses specifically, Snapchat leans heavily on a focus of advertising to reach one's desired audience. Snapchat's user audience or Snapchatters, consists primarily of the younger generation including Millennials and Gen-Zers.

Advertising:

In case you were wondering – it's yes. Ecommerce businesses that wish to start product advertising on Snapchat must start with a product catalog (seems familiar enough, no?). With that out of the way, you are free to run various formats of Product Catalog Ads including

C

ollection Ads, Single Image or Video Ads (with Dynamic Product Ad capabilities only for Single Image), and Story Ads.

Dynamic Ads can be tailored with an event source to run a form of remarketing or retargeting to previous site visitors. This type is also currently available in 37 countries such as the US, UK, Canada, Australia, New Zealand, Germany, and even Argentina.

Storefronts:

Only throwing this in as a "honorable mention" as it is still very much a closed program for Snapchat right now. While there are Creator Profiles, a beta for Brand Profiles, anything resembling a "storefront" on Snapchat is only available in the US, only available via a partnership with Shopify, and seemingly only a handful of influencers or account holders have them currently in use.

Organic:

So, this is where the switch gets flipped. While its hard to pin down how a merchant might be able to leverage Snapchat to drive interest in their brand or products organically, Snapchat users (Snapchatters) were reportedly two times more likely to share about recent purchases than non-users. This "social word of mouth" type of interaction could be a win for merchants and can be classified under UGC or User Generated Content. Snapchat CAN certainly, however, be used as a bonified branding tool to interact with loyal followers.

Customer Service:

Hard to say or even classify Snapchat as the ideal platform specifically for Customer Service. I would sooner say that Snapchat is a great way to connect with your audience in a unique, almost quirky way that can bring about a "humanization" effect for your brand.
(Source: Snapchat for Business)
Going back here for a second it is said that Snapchat is a great way to connect with a younger generation of consumers – especially seeing as the vast majority of Snapchatters are under the age of 35. If your products are geared towards them or if your brand aligns with a more "youthful" identity, then Snapchat can be an excellent part of your s-commerce strategy.
Honorable Mentions: Twitter & TikTok
I have left these to the end only for the simple reason that, out of all mentioned thus far, neither Twitter or TikTok offer (at least now) a form of product-specific ad format.
However, that doesn't mean that either could not potentially be powerful drivers for your ecommerce business.
Twitter
Twitter users, by most statistics, use the platform more so than any other social media platform for one particular thing – news consumption.
That isn't to say that you won't find Twitter a useful social media marketing tool seeing as there are likely over 330 million active monthly users on the platform.
Tweets from your ecommerce store's profile – including sponsored ones (advertising) – can be used to spread the word about current or upcoming offers and deals. Ads can be used to target individuals who follow other profiles and/or businesses thus allowing you to reach consumers who might resonate well with your products or your brand.
(Source: BigCommerce)
With its direct messaging capabilities, Twitter does allow you to potentially tackle some customer service. This is also where you need to tread lightly as consumers can also "wage wars" with brands in publicly facing tweets and calling out to any particular hashtag (#) that might excite other users who were never really part of the conversation to begin with.
After its all said and done – strike the right balance, remain "impartial", and stay on mission – and be sure to put tracking parameters on everything you share if it directs back to your ecommerce website!
TikTok
The hip new fad especially among the younger generations, TikTok has virtually exploded onto the social media scene – giving rise to some recent, both hilarious and touching at the same time, viral moments of 2020.
In the face of COVID, TikTok as pledged $100 million to help SMBs and is even offering some incredible bonuses such as ad credits and more (time is running out to claim these benefits).
If you or someone on your team has the creative chops to pull it off, TikTok does offer a number of short-form mobile video ad unit types you can leverage to build brand awareness and connect with consumers.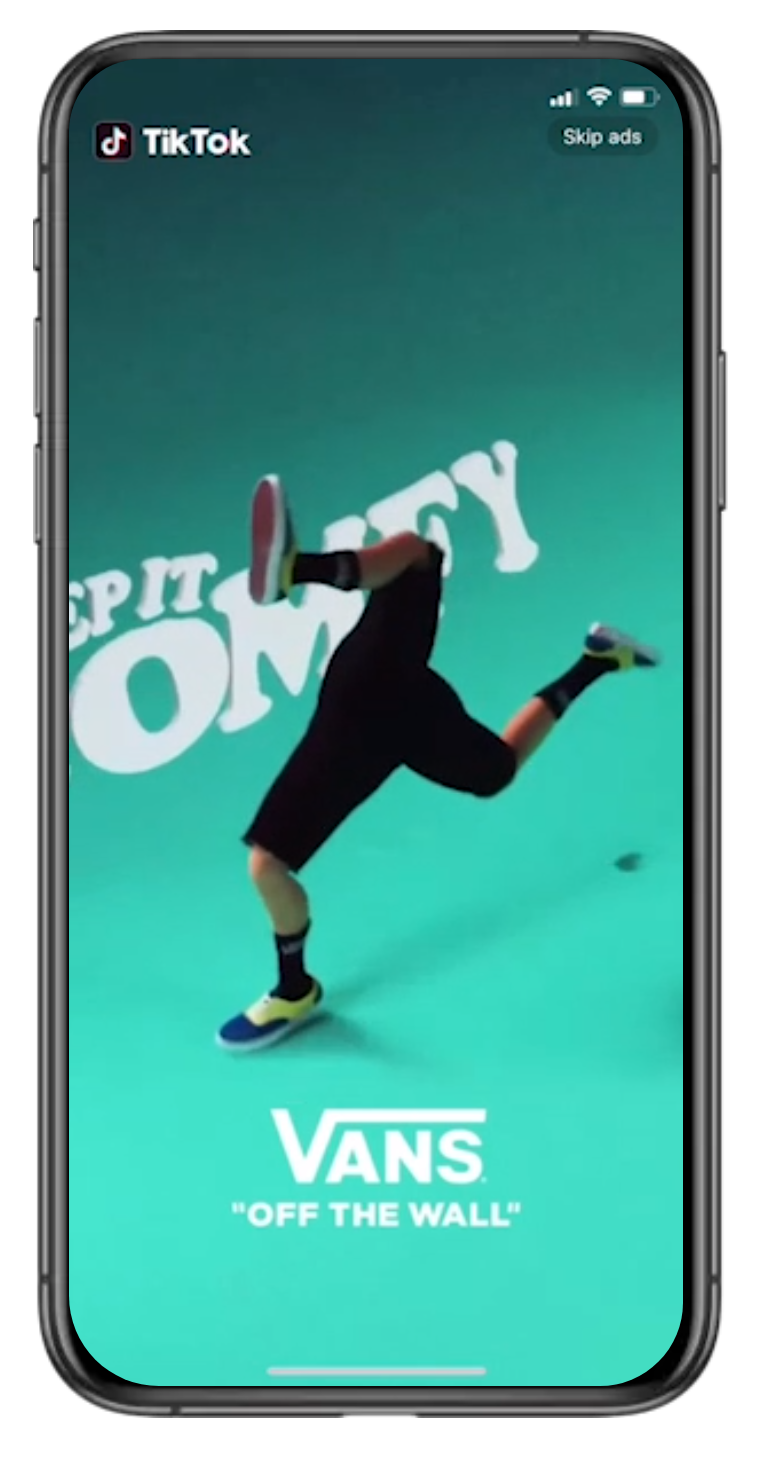 (Source: TikTok for Business)
Other than ads though, there isn't much "s-commerce" going on yet at TikTok – but that is not to say that the future does not hold an expansion into the territory.
Are you ready for S-Commerce?
Ultimately, succeeding in today's ecommerce ecosystem is all about staying relevant and being present wherever and however consumers are interacting with retail online.
Not every shopping "micro-moment" is based entirely on intent. In truth, every consumer's journey is unique – often consisting of hundreds of touchpoints throughout.
Social media marketing and s-commerce represent prime, digital retail shelf space where merchants can reach potential shoppers "in the context" of their personal lives. By not incorporating s-commerce into one's strategy, you are ignoring what could potentially bring in more sales at a high return on investment.
Especially now as s-commerce continues to evolve at break-neck speed, ecommerce merchants should be looking at every potential avenue for opportunities to grow and expand their reach.