Google just announced that Free Product listings, which can currently be found on the Shopping tab of Google only in the US, will be expanding globally as early as mid October 2020.
In April, at the very height of the coronavirus pandemic, Google made the earth-shattering announcement that it would be "free to sell on Google Shopping."
Many industry outlets and professionals misconstrued this announcement as Google stating that "Google Shopping" would be free or "Shopping Ads" would soon be free.
In truth, it was Free Product Listings on the Shopping tab of the Google search engine in the US only (oft referred to as Google Shopping) that had come to pass. This through the Merchant Center program Surfaces across Google.
What Did Google Say Today?
Google released that Free Listings would be expanding on the global scale in mid October 2020 – just in time for the holiday selling season.
Countries across Europe, Asia, and Latin America will soon see the Shopping tab on Google populated primarily with these free or unpaid product listings.
Ecommerce merchants who submit a product feed to Google Merchant Center can enable the program Surfaces across Google to allow for their products to show in the results.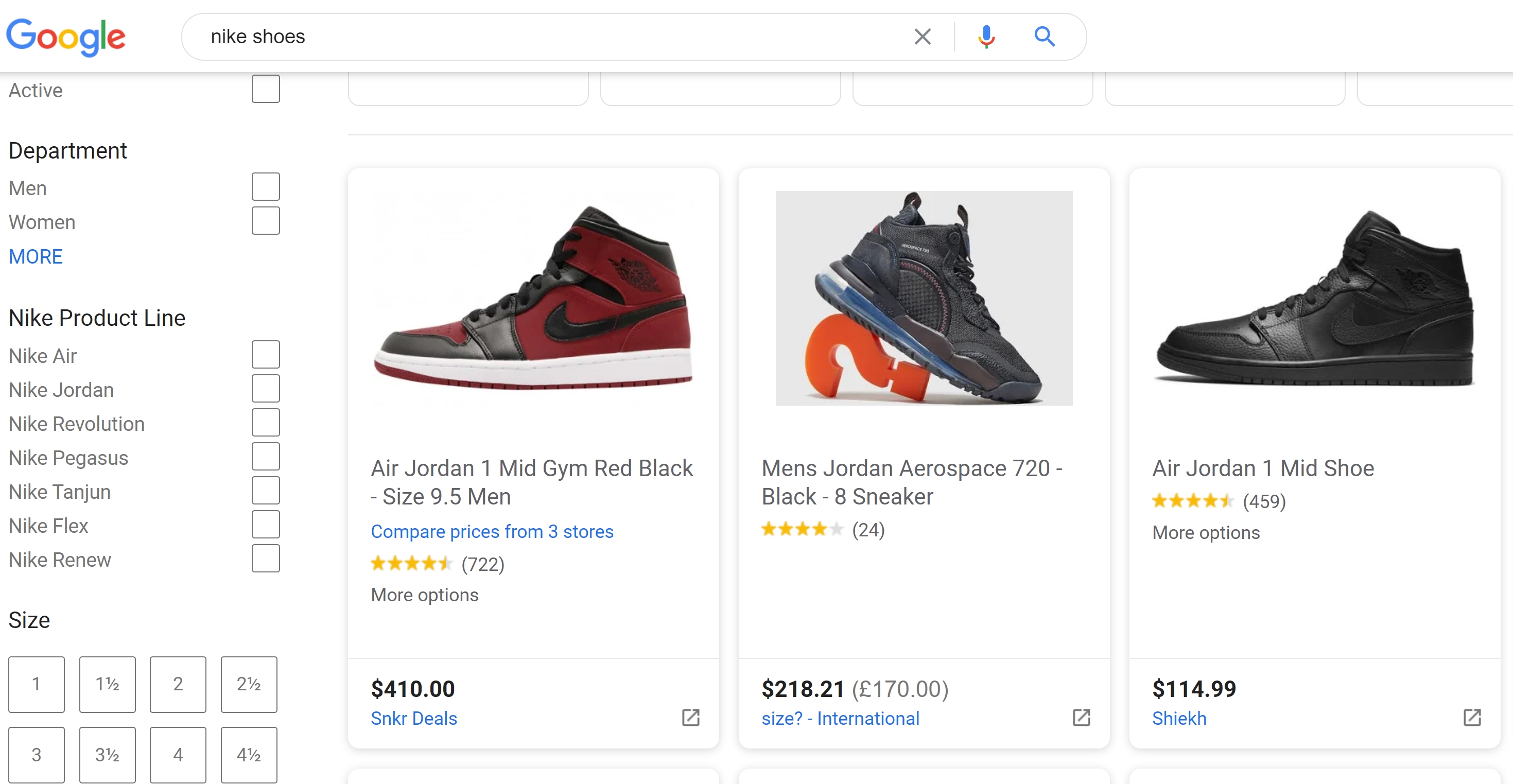 The only thing that now separates paid Shopping Ads from this Free Listings is that ads are tagged by the "Sponsored" label.
The free listings, as they do now in the US, will take up the vast majority of digital shelf space on the Shopping tab in the regions expanded to per this announcement.
Prepare Your Google Product Feed
As we keep our eyes squarely locked on Google for the next official roll out announcement, merchants in the eligible regions should ready their product feeds now to be way ahead of the game.
Log into Google Merchant Center and navigate to Manage programs
On the Surfaces across Google card, click GET STARTED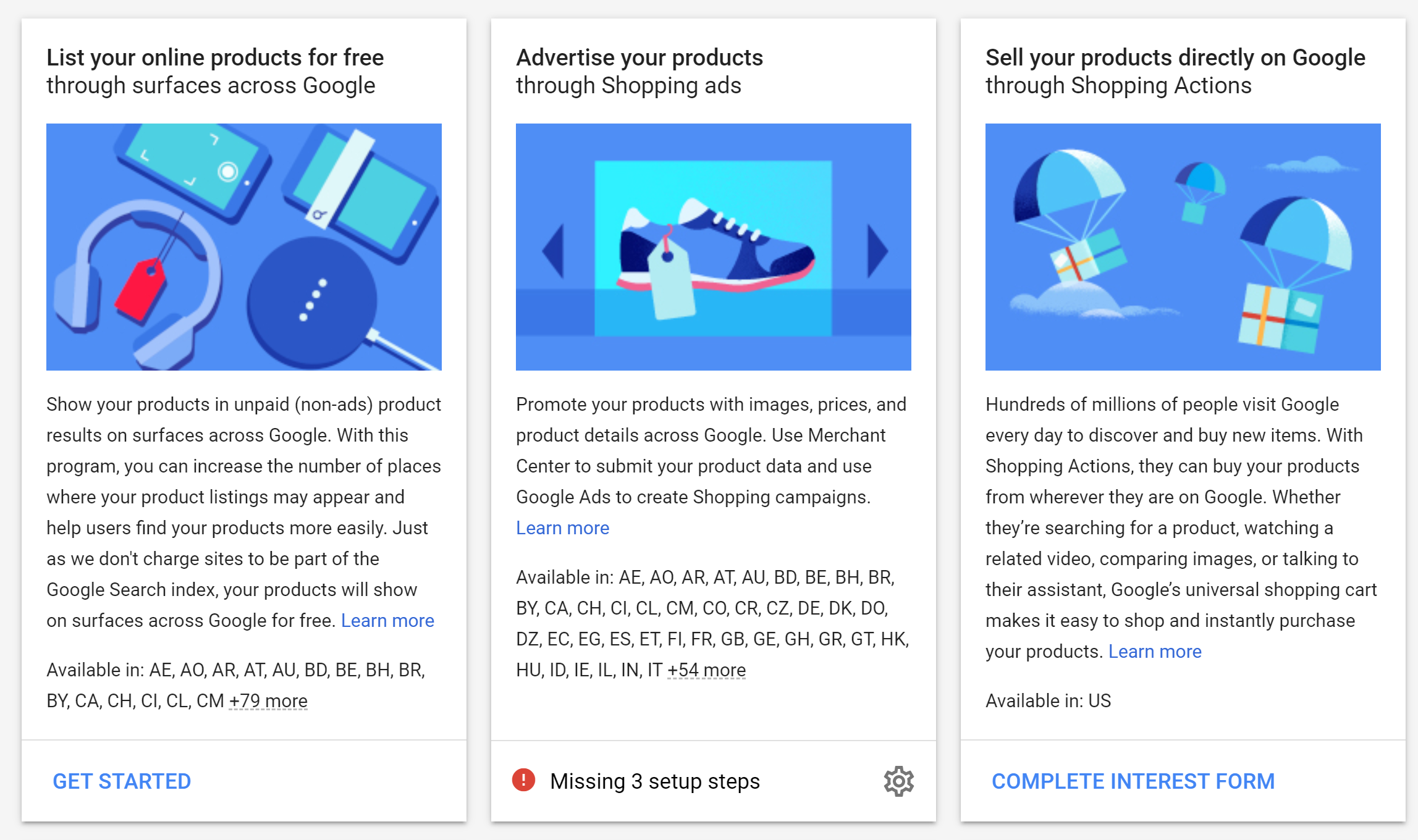 Complete all the steps outlined in Merchant Center, read through and agree to the policies, and then click ACTIVATE to get ahead of the game.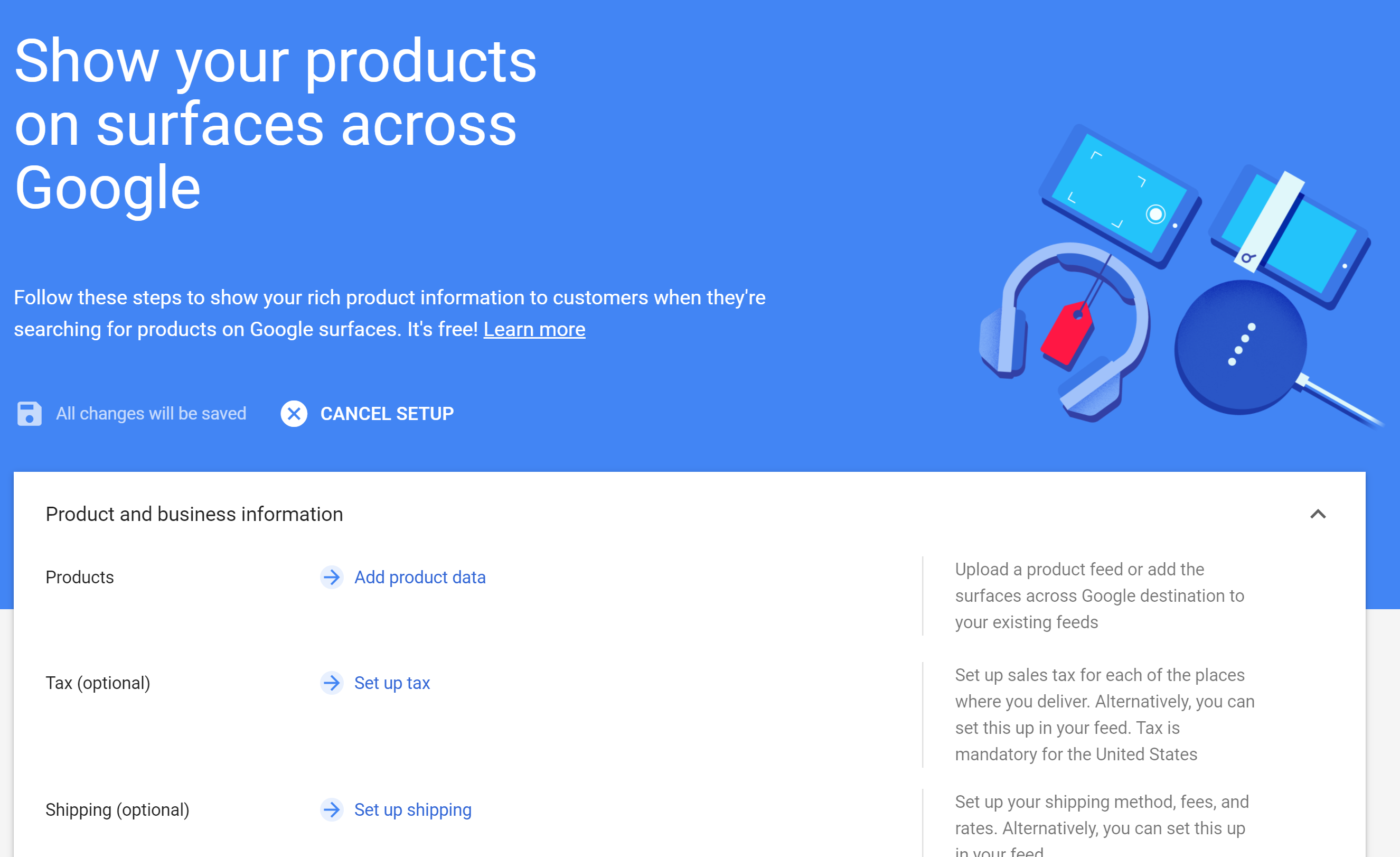 Merchants will be able utilize the Performance tab within Merchant Center to track clicks and other metrics for their free listings:
A Needed Boost Before The Holidays
There is absolutely no downside to activating Free Listings on Google Shopping through Surfaces across Google in Merchant Center.
Since it will come just in time for what can be considered the MOST important time of the year for ecommerce businesses, merchants should be jumping at this opportunity now and not later.
Merchants should also consider looking into optimizing their product data as free listings are not powered by any budgets or CPC bidding. Its entirely based on data relevance and quality.
Following best practices in feed optimization for product Titles, Descriptions, and others can help your products surface more often for the right search queries.